Smoke but no fire: FDNY declares Ground Zero building clear
Published time: 8 Aug, 2012 12:35
Edited time: 8 Aug, 2012 17:45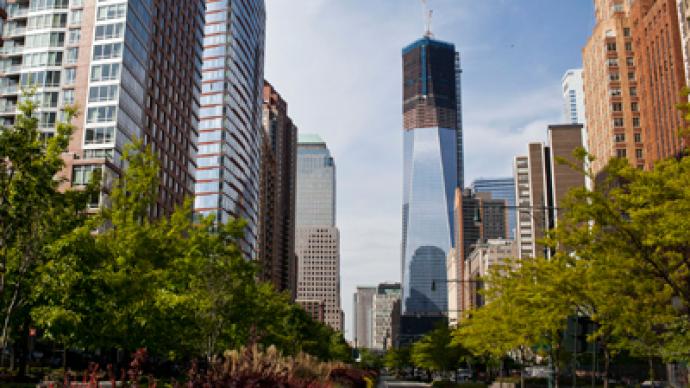 A smoke condition was reported on the 88th floor of One World Trade Center in downtown New York, which is being built on the site of the twin towers that were demolished in the 9/11 attacks. It had previously been reported as a fire.
The Fire Department of New York (FDNY) says the smoke condition first broke out around 7:30pm local time (11:30 GMT) and was extinguished around 8:30am.

The FDNY says the initial report of a fire may have resulted from a construction worker's welding torch, WABC-TV reports.

Steve Coleman, a spokesman for the Port Authority of New York and New Jersey, which owns the site, says the false alarm was called in by a member of the public.

Close to 100 firefighters are scouring the building from the top down to the 50th floor as a safety precaution.

No injuries have been reported.

The 104-story skyscraper, formerly known as the Freedom Tower, is being built on Ground Zero – the site of the September 11, 2001 attack that brought down the twin towers.

Once designs for the skyscraper were finalized in June 2005, construction on below-ground utility relocations, footings, and foundations began in April of the following year.

The tower is expected to be 1,776 feet (541m) upon completion to commemorate the year the United States declared independence. The skyscraper is expected to open late next year, though further interior outfitting will continue into 2014.
While the main structure – which stands at 1,368 feet – eclipsed the Empire State Building as the tallest building in New York this past April, installation of the 408-foot-tall telecommunications spire that will top it off is just getting underway.

A steel beam bearing President Barack Obama's signature was hoisted to the very top of the building last week.