Investigators finalize suspect list in Krasnodar mass murder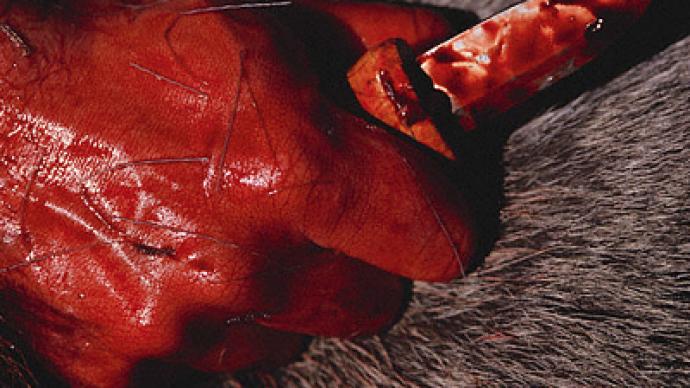 The names of ten suspects have been released by the investigation team working on a horrific mass murder case in Russia's southern Krasnodar region, in which 12 people were killed, including four children.
Eight of the suspects have been arrested while two others have been put on the international wanted list."We believe that those charged will have strong defense, so we'll be very meticulous in preparing the corpse of evidence," spokesman for the committee Vladimir Marking told journalists on Monday.Earlier, media reported that all the suspects were members of one gang based in Kushchevskaya village. They are believed to have slaughtered the family of a local farmer and his guests during a party as revenge, since the gang leader believed the man to be responsible for the death of his elder brother.The mass murder drew much attention to the region, with governor Tkachev pledging to resign if the culprits are not punished. On the sidelines of the investigation several local police officers and prosecutors who had been laid off and are now under investigation over their possible links with the gang.