Feminists' fight back: tackling inequality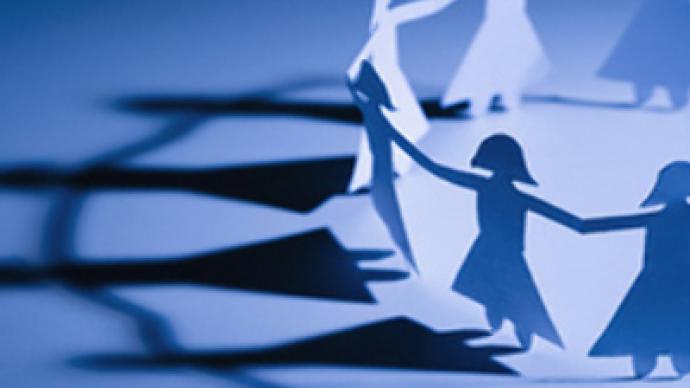 Long delayed due to the isolation of the Soviet Union from the West, the feminist movement is gradually gaining force in Russia.
Over 500 women – politicians, businesswomen and public figures – gathered on Monday to discuss the issue.
The participants of the hearing said that despite the constitutional protection of men and women's rights, in practical terms, they weren't always upheld.
The hearings' documents concluded that there are instances of gender inequality in many spheres, including work and salary. According to documents from the hearings, a women's average salary in Russia stands at only 64 percent of the average male.
Some specialists say that in times of economic crisis, women are more likely to be made redundant than men, especially outside of Moscow.
Newsru.com quoted the president of the foundation 'St. Petersburg Politics', Mikhail Vinogradov, as explaining why women are sacked more often than men.
"First of all, they occupy lower status positions and can't influence the process of decision- making in a company. Besides, a woman is a risk factor: pregnancy and children getting sick can not be cancelled. Moreover, it is easier to fire a female representative – her husband will always feed her," he said.
Despite polls conducted in Russia which indicate that public opinion is shifting towards more modern views, it seems traditional values still prove strong.
According to VTsIOM, Russia's centre for Public Opinion Research, 32 percent of Russians still believe that a man should be the head of a family. This figure is however, smaller than the 38 percent who believe in spousal equality in making important family decisions.
57 percent of respondents believe that men have better opportunities to receive bigger incomes and only 35 percent think that women have the same opportunities as men.
Although women's representation in politics and business is growing, the women's movement in Russia still has many issues to tackle. In the State Duma of the fifth convocation, only three women are deputy speakers, and four women chair Duma committees. Many local legislatures still don't include women at all.
Russia has yet to adopt a law on domestic violence which would single it out as a crime – it is still considered a private issue. The problem is tackled mostly by foreign funded NGOs whose opportunities are limited due to the lack of relevant legislation.
The parliamentary hearings were precluded by the All-Russia Women's Congress, the second in history. The first took place exactly 100 years ago in December 1908 and focused on women's suffrage and their rights to work and education.
According to a deputy speaker of the Duma, Nadezhda Gerasimova, the present-day event was aimed at raising "new questions in the present historic conditions and becoming a vivid proof of the formation of civil society in contemporary Russia."
Related link
You can share this story on social media: