Hamas, Fatah agree to form unity government in three months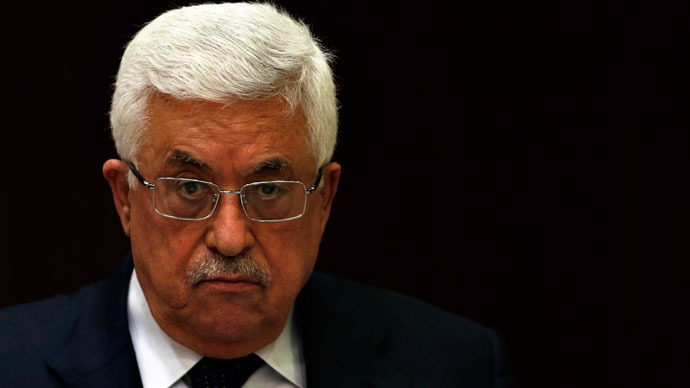 The rival Palestinian factions Fatah and Hamas have announced that they have set a three-month timetable to form a unity government and hold elections.
The announcement comes after a meeting late Tuesday at the Egyptian security services headquarters in Cairo between Azzam al-Ahmed, the Fatah official in charge of reconciliation affairs, and Mussa Abu Marzuq, his Hamas counterpart.
"We must take immediate steps to agree on the Palestinian National Council's [PLO parliament] electoral law and set a date for elections. We have said these measures must be carried out within three months," Ahmed told Voice of Palestine radio.
His words were echoed by Sami Abu Zohri, a Hamas spokesman, who told AFP that both factions had decided to "finalize all reconciliation issues in three months, including that of the national unity government."
Palestinian President Mahmoud Abbas said in April that he would renew consultations with the Hamas movement, after the resignation of Prime Minster Salam Fayyad, who had served since 2007.
The two movements signed a reconciliation deal in Cairo in 2011, which was meant to have paved the way for legislative and presidential elections within 12 months.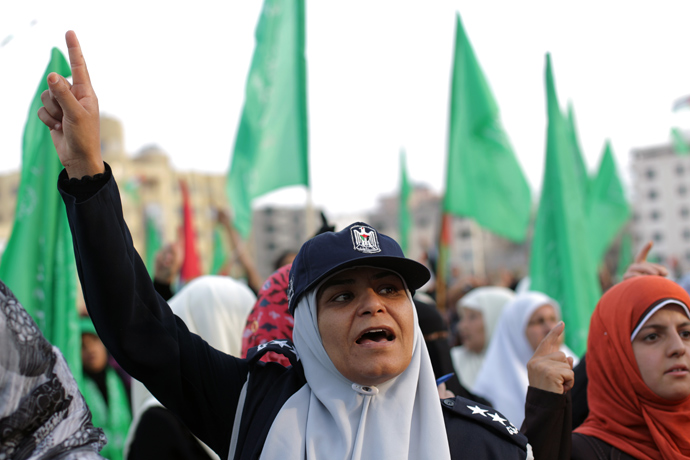 But the implementation of the Cairo agreement stalled over the make-up of the interim government. A second agreement signed by Abbas and Khaled Masha'al, the political bureau chief of Hamas, in Doha, Qatar in February 2012, was opposed by Hamas members in Gaza.
The resignation of Fayyad in April opens up the possibility of a joint government; Hamas had never recognized his authority, instead pushing forward their own Prime Minister Ismail Haniya.
Reconciliation between Fatah, which controls the West Bank, and Hamas, which rules the Gaza Strip, is seen by many as an important prerequisite for securing peace between Israel and Palestine, since a lack of a unified government prevented any meaningful dialogue between the parties.
However, there are considerable differences between Hamas and Fatah. Hamas is committed to violence and refuses to acknowledge Israel's right to exist.
Hamas' charter sates that "There is no solution to the Palestinian problem except by jihad" and that "the land of Israel is forfeit to Islam forever."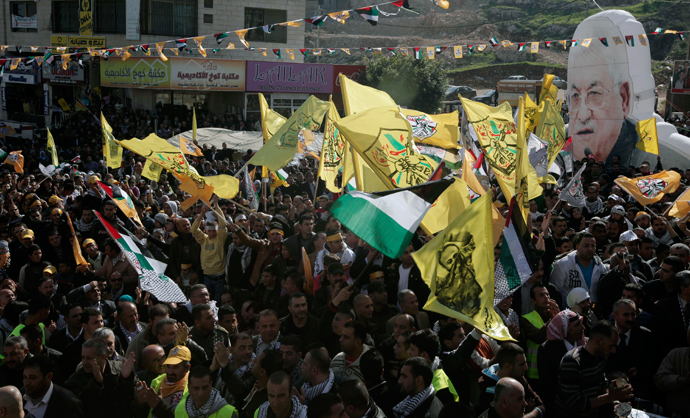 Fatah on the other hand signed the Oslo peace accords with Israel in 1993, which accepted the right of Israel to exist.
Hamas' terms of reconciliation with Fatah have been that the PA cease security co-operation with Israel in the West Bank, and they also want control of key ministries currently dominated by Fatah, such as the Ministry of Interior. Hamas have also said that no change is made to their security services in Gaza.
Amal Hamad, a member of the Fatah Central Committee from Gaza, told the Jerusalem Post on Monday that Hamas was not serious about achieving reconciliation with Fatah.
"Hamas is interested in maintaining its Islamic emirate in the Gaza Strip, Hamas does not want to end the conflict with Fatah," she said. 
She also accused the Islamist organization of cracking down on Fatah supporters in the Gaza Strip, noting that more than 30 Fatah activists have been summoned for interrogation in the past 24 hours by Hamas.
You can share this story on social media: