Russian plane crash investigators probe fake pilot licenses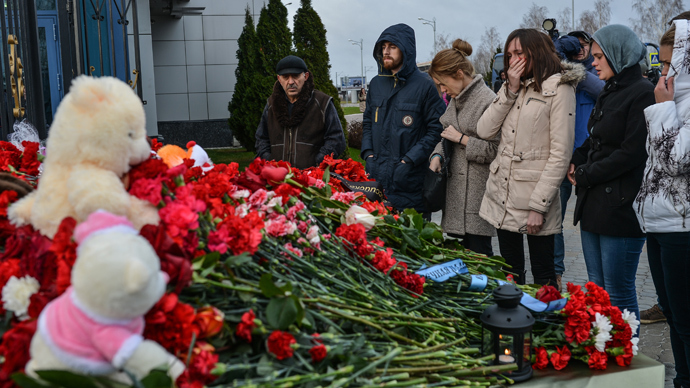 Russian investigators are searching the Federal Aviation Agency to determine whether some pilots received fake licenses. The investigation was sparked by a plane crash near the Russian city of Kazan last month that killed 50 people.
Investigative Committee spokesman Vladimir Markin said in a statement Friday that investigators believe some pilots working for Russian airlines received "fake commercial licenses" in centers certified by the aviation agency.
There are currently over 100 pilot training centers in Russia, and Markin believes the issue of dubious licenses is "primarily concerned with smaller airlines."
The probe follows the November 17 crash near the southern city of Kazan which killed all 44 passengers and six crew members aboard, including Tatarstan President Rustam Minnikhanov's son Irek and regional Federal Security Service department head Lt. Gen. Alexander Antonov.
Crash investigators said the pilot of the Tatarstan Airlines Boeing-737 had aborted a first attempt to land. During his second attempt, he pushed the steering column forward, sending the plane into a nosedive that brought the plane crashing down into the tarmac.
"The plane's captain, Rustem Salikhov, was a qualified flight navigator, and then he supposedly obtained certification as a commercial pilot from one of the aviation training centers licensed by the Federal Aviation Agency," said Markin, whose agency is often likened to the FBI.
"Investigators continue to look at the circumstances in which the crew of the crashed jetliner was trained," Markin said. "The investigators have doubts about the legality of the activity of the said aviation training center, which was liquidated."
Markin said investigators would search departments in the Federal Aviation Agency to confiscate documents related to the training centers, and would also question managers at the flight regulator.
The CEO of Tatarstan Airlines, Aksan Giniyatullin, was fired as a result of the crash, the republic's ministry of transportation said Tuesday.
The Federal Aviation Agency on Wednesday recommended that the regional carrier have its license revoked after a post-crash probe revealed some of its staff were overworked or inadequately trained.
So far, no criminal charges have been filed over the crash.