Faina prisoner expelled from university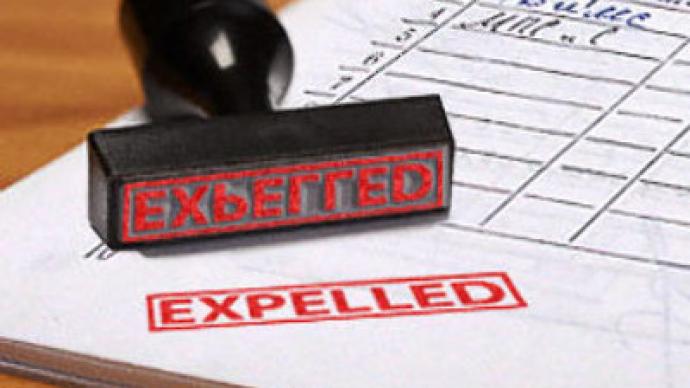 The 21-year-old crew member of Faina vessel was expelled from Naval Academy in the Ukrainian city of Odessa while he was held hostage by Somali pirates, Russia's Komsomolskaya Pravda newspaper reports.
When Artyom Girzhev arrived at the academy he was told that he no longer studies there, because he didn't pass his end-of-semester exams, nor had he paid for his education for the next term.
"How can this be? I was a hostage for nearly five months and now I can't graduate from the academy," Artyom Girzhev wondered.
It appeared nobody in the university knew that the young man was onboard the Faina.
"We contacted the academy's authorities and they promised that my son's case will be reconsidered and he'll be able to finish his education. But so far nothing's happened," Olga Girzhev, Artyom's mother, said.
Artyom has to solve his problems at the academy faster, because he's already signed a new contract and will set sail this May. After the Faina crisis he was promoted from able sailor to engineer.
The ship was released at the beginning of February after five months in captivity.

At the time of hijacking the vessel was carrying large amounts of weaponry, including 33 T-72 tanks. Of the 21 crew manning it, 17 were Ukrainians, three Russians and one Latvian.

Around $US three million ransom was paid to free the Faina.
You can share this story on social media: