China to execute more African drug dealers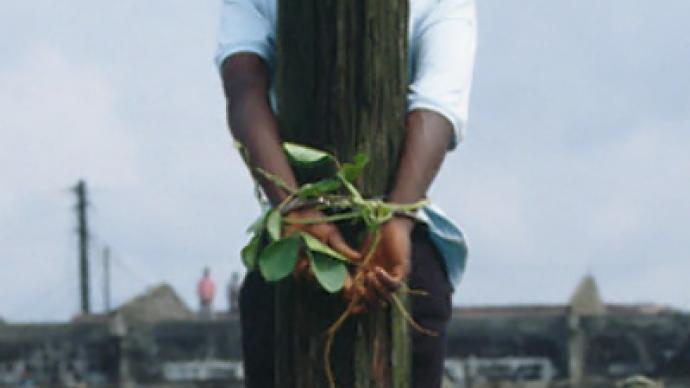 Africans are learning the hard way that in China the consequences for drug smuggling are more grave than a stained criminal record or a long sentence behind bars. Drug smugglers face a life penalty, but not in prison.
Despite increasing diplomatic relations on the continent, when it comes to sentencing African nationals for drug offenses, China is showing no mercy. Those convicted are being sentenced to death.
On April 23, Chibuzor Ezekwem, a Nigerian national, was executed for trafficking hard drugs.
In mid-May, a 38-year-old Zambian businesswoman was convicted of smuggling 2.5 kilograms of heroin.
"She will be put to death by a firing squad…" confirmed John Nyawali, Public Relations Officer for Zambia's Drug Enforcement Commission.
Now, only weeks later, China has sentenced five Kenyans, aged 25-57, to die for drug trafficking.
Officials in both Zambia and Kenya have pledged to work to save the lives of those on death row.
Zambia's government spokesperson, Ronnie Shikapwasha said, "The embassy in China has been alerted to the case and is following it up."
However, he noted that all Zambia can do is try to get the sentence reduced from death to life behind bars, hopefully to be served in Zambia.
After the government was criticized for failure to support its citizens, Kenya's Foreign Minister, Moses Wetangula, also announced the country's intentions to negotiate.
"I intend to visit China to see how we can commute the death sentences to life [imprisonment] and see how we can exchange prisoners so that they can serve their sentences in Kenya," he said.
But government involvement proved useless in the case of Mr. Ezekwem. "The Mission's plea for mitigation of the death sentence was rejected and the death sentence passed on him was, sadly, eventually carried out in accordance with the Laws of the People's Republic of China", said a statement released by the Director of Public Communications Division at Nigeria's Embassy in China.
China does not release statistics of the number of people it executes each year, so the total number of Africans killed for drug trafficking is unknown. The problem of statistics is also exacerbated by the fact that many Africans travel abroad with fake documents and therefore they do not register with their embassies.
It is, however, known that most of those currently on death row for drug trafficking are due to be executed by firing squad, which means they will be shot in the back of the head at close range with a hollow tipped bullet.
Michelle Smith for RT
You can share this story on social media: