Extreme nationalist brought to court for fiery swastika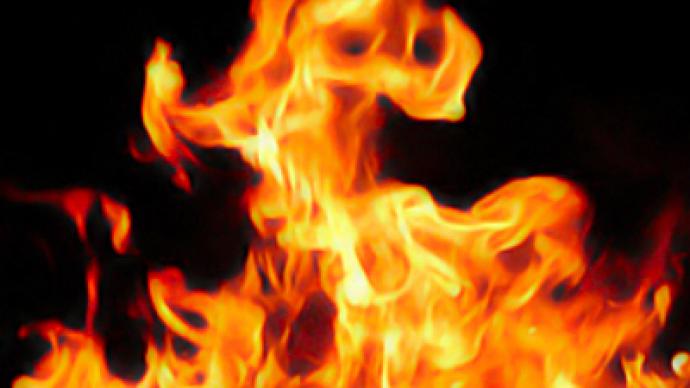 A man in Siberia's Kemerovo region has been charged after he dug a giant swastika in a local forest, filled it with gasoline, and set it on fire.
The 45-year-old resident of the city Tashtagol did his landscape fire show on May 9 last year – the date of Russia's national holyday marking the victory over Nazi Germany – which naturally led investigators to suspecting neo-Nazis responsible for the act.
The perpetrator, however, claimed after police found him that he is an old-believer and that setting on fire a solar symbol to celebrate spring was an archaic Slav tradition, local media report. He failed to explain how such a pagan ritual fits into being a member of the traditionalist Christian sect, which split from the mainstream Russian Orthodox Church in 17th century.
A subsequent search of the man's apartment revealed that he was far from being a peaceful sun worshipper. Police seized instructions for bomb-making, unregistered firearms and rounds, and extremist propaganda material. He also had a stockpile of marijuana. Neighbours report that he was a vocal nationalist and anti-Semite, police add.
Prosecutors have charged the intolerant man with inciting hatred, illegal possession of arms and drugs.
You can share this story on social media: