'Go away Cameron!' Browser extension bypasses UK govt's porn filter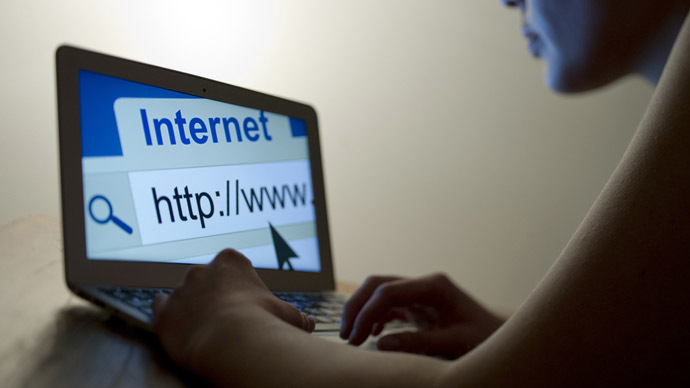 A Google Chrome internet extension has been published aimed at circumventing a porn filter imposed by the UK government. The new filter has come under fire because it also blocks access to sites that provide advice on sex education and porn addiction.
The so-called 'Go away Cameron' extension will allow UK internet users to visit any site they want, bypassing government restrictions on pornographic material. British Prime Minister David Cameron has said the new regulations are aimed at preventing children from "stumbling across hardcore legal pornography".
The creator of the 'Go away Cameron' extension, a Singapore-based computer science graduate, @nubela, said that he did not have a list of the banned sites, the add-on simply picks up the government block and bypasses it.
"I don't have, nor will I ever have, an exhaustive list of UK banned sites. What I can do is to merely detect whether the website returns you an error message saying the UK blocked it. (This is when the extension kicks in)," he wrote on the browser extension's download page.
"I strongly disagree with a censored internet, especially one that is implemented on a government-basis, opt-out or not," he told the register.
One of the UK's largest internet providers, BT, switched on its filter last week. Their new filter gives internet users the choice whether or not they want to access adult content. Pornography, "obscene and tasteless" content, hate and self-harm, alcohol, tobacco, drugs and self-harm all come under the bracket of "adult" in the new filter.
However, the filter appeared to work almost too well, also snagging harmless sites in its dragnet. Sites with content concerning sex education, advice on sexual health and porn addiction were also blocked according to an investigation by the BBC's Newsnight program.
In addition, BT's filter failed to flag down 7 percent of the pornographic sites out of the 68 tested in the investigation.
Prime Minister Cameron announced plans to curtail access to material that was "eroding childhood" back in July. Cameron maintained that he was acting as both a father and a politician, claiming it was his "duty" to do something about this issue.
You can share this story on social media: