Exported Swiss arms mysteriously reach Syria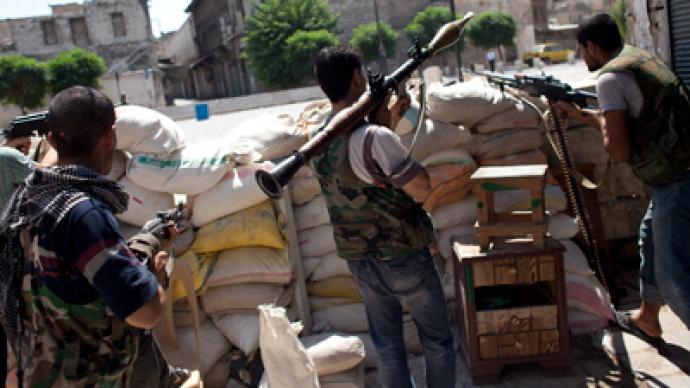 Hand grenades exported by Switzerland to the United Arab Emirates several years ago, are now in Syria, according to the Swiss government. The finding comes after a newspaper photograph showed a Syrian rebel with a Swiss-made grenade.
The picture prompted Switzerland to set up a joint commission with the United Arab Emirates (UAE) in July, according to AP.Switzerland temporarily halted arms shipments to the UAE after the photo was printed, but lifted a block on licenses for such deliveries once the commission was established.The investigation found that the UAE gave part of a shipment of Swiss hand grenades to Jordan in 2004, to support its fight against terrorism. "From there the hand grenades evidently made their way to Syria," a Swiss government statement said.The statement did not give details of how the weapons made their way from Jordan to Syria. It did, however, note that the case pre-dated Switzerland's 2006 introduction of rules which prohibit countries to re-export arms. Additionally, countries are now explicitly prohibited from transferring weapons in the form of gifts or loans.Berne has stated that application procedures for arms can now be resumed, but that new safeguards will be implemented.Applications to export weapons to the UAE must include a declaration that they won't be re-exported. The document will also grant Switzerland the right to conduct an on-site inspection of the weapons after they're shipped.Switzerland says it will conduct a review of past exports to "various countries" over the coming months, although it did not identify which nations would be involved.