Eviction for DJ playing house music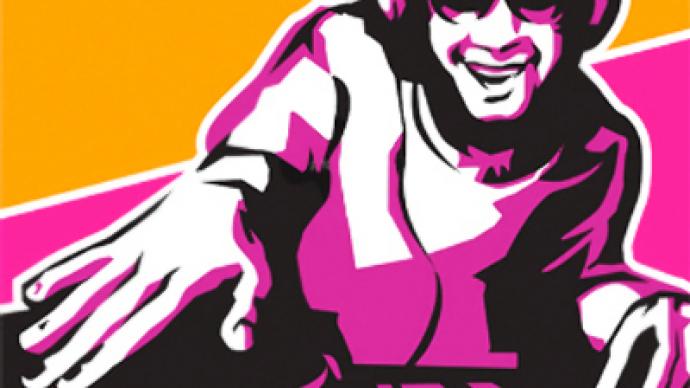 Driving your neighbours mad by listening to loud music can result in you being kicked out and your flat going under the hammer, which happened to a DJ in Russia's Sverdlovsk region in the Urals.
On Tuesday, a regional court declined Viktor Zotov's appeal against the earlier ruling by a Pervouralsk town court to evict the DJ from his home. Therefore, the March 3 decision now comes into effect.
This case sets a precedent for the first time in Russia that a person can be evicted from their apartment for making too much noise.
The melomaniac's flat will be sold and Zotov will get the money after the deduction of legal expenses.
The row between the DJ and his neighbours was going on for almost two years as the young man was listening to loud club music day and night and simply ignored all requests and complaints.
Finally, fighters for peace and quiet lost their patience and started filing official complaints to authorities.
Viktor Ivanov, a witness, told NTV channel: "That music is unbearable! Boom-boom all the time! My wife has to sleep wearing a shawl. She is a very godly woman, so she wakes up and says, 'God, please moderate him!'"
Another victim of musical terrorism, pensioner Zinera Mukhametdinova, said she couldn't sleep even after taking sleeping pills.
"Our walls are shaking and windows are rasping. Every night is real torture for us," she told NTV.
Police efforts to make Zotov respect people's right to enjoy silence didn't bring any results either: the DJ would only nod his head thinking of new beats and sounds.
Some neighbours even suspected the man had created a recording studio in his apartment, which, however, has not been confirmed.
Komsomolskaya Pravda writes that Zotov's lawyer asked the judge not to be too harsh.
"The neighbors who complained about my client claimed he was using his flat as a recording studio. But it's not true. He lives there. He listens to music only during the day. If it's loud, how loud is it? Does it exceed permitted rates? No one has submitted such details," he said.
Whilst waiting for the judge's final decision the DJ joked:
"If they make me sell the flat, I hope it'll be bought by a drummer! That will definitely make [the neighbours] sit up!"
The verdict, however, came as a surprise to Zotov. He hoped his appeal would be satisfied.
"My wife is pregnant. I can't be left without a place to live," he said earlier.
Now the threat to lose his apartment is more than real, but he and his lawyer are not going to give up and are set to appeal the decision again.
You can share this story on social media: