Conflict and collision: The Spanish government clashes with church yet again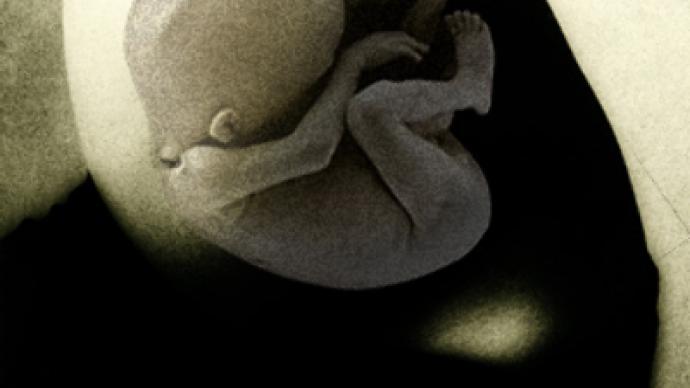 Plans to legalize abortion in Spain is the latest in a series of contestations towards the government made by the church as the country inaugurates a succession of bold social changes.
It is a hotly contested subject at the best of times. Whilst the 'abortion row' is being heatedly debated in the US for local governments restricting access, the Spanish parliamentary committee has recommended making early stage abortions legal on demand, causing widespread condemnation, particularly by the Church, whose strong Catholic values wanted to see "restrictions and not expansions" applied to the termination of pregnancies.
Since Jose Luis Rodriguez Zapatero became Prime Minister in 2004 his socialist government has implemented what many would consider as controversial and ambitious changes. The legalization of homosexual marriage perhaps caused the biggest outcry, but increased rights for the transsexual and transgender community, more relaxed divorce laws and the dropping of religious education from the national curriculum has seen the Prime Minister continuously clash with conservative and religious factions. The recommendations to allow first trimester terminations 'on demand', has deepened the anger amongst conservative groups and church leaders who would like to see the maintenance of traditional family values in political and legal systems.
Spain decriminalized limited abortions in 1985 that allows terminations to be carried out only in cases of rape or severe fetal handicaps. The intention to expand abortion restrictions would allow any woman to request a termination in the first twelve weeks of the pregnancy, which would see Spain's abortion laws corresponding to most other European countries,
The current laws on abortion came under attack and the proposals are believed to have been fast-tracked since police swept into abortion clinics in Madrid in 2008 and dragged away hundreds of medical records. Women were mortified when police showed up at their houses and interrogated them and 25 women and doctors were accused of forging doctor's certificates to legitimize terminations. Empar Pineda, a spokeswoman for one of the clinics targeted said,
"It is harassment, a political persecution. We can no longer give guarantees of airtight confidentiality. There is a lot of fear, precaution, and a sense of vulnerability."
Many people see the proposal as being unnecessary that will inevitably cause problems. According to Elena Valenciano, a party official,
"The Socialists already have an ugly fight with the political right and the Roman Catholic Church on their hands, so it makes sense not to touch a law that meets European standards and functions reasonably well."
Pro-abortionists in Spain see the proposed legislation as a breakthrough not just for the respect and liberation it will bring women and their rights to choose, but also for bringing Spain into the 21st century and inline with the rest of Europe. 34-year-old Carmen Martinez Sanchez who lives in Gerona, a particularly conservative and traditional province of Spain, sees the proposals as a major advancement.
"It will mean progression in Spain for two reasons. One for giving women more reproductive freedom and control over their bodies and two for finally taking Spain out of the dark ages," she commented.
However, like any abortion debate, with every "pro", there is an "anti" and in Spain those opposing slacker abortion laws seem to be the majority. Monsignor Martinez Camino, President of the Spanish Bishops Conference, animatedly denounced the proposed law in markedly biased terms, asserting that the law "targeted the defenseless".
"The unborn don't vote. They don't organize," he said, then repeated the Church's extremely vocal attitude that those who had or performed an abortion "faced automatic excommunication."
For years, Spanish government policy remained distant from social practice, especially in regards to contraception and abortion, which subsequently led to Spain having one of the highest ratios of terminations against births among advanced industrial countries. By implementing more relaxed rules on abortion, Spain's Socialist government is preserving their promises to make liberal social changes, which was a hallmark of their administration. Although changing a conservative set of standards and social values that were so heavily encrusted into life in Spain under the dictatorship of General Franco are proving predictably problematic. The forceful raids and interrogations of the women in the Madrid clinics are uncannily resonant of the "political persecution" Spain suffered in the Franco years. Tackling what is probably a Roman Catholic nation's greatest taboo which for decades has been questioned for its morality and ethics may prove to be the Spanish government's most difficult task.
Gabrielle Pickard for RT
You can share this story on social media: