Floods sweep through Greece and Italy, 1 dead (VIDEO, PHOTOS)
Unusually heavy rains have caused floods in Greece and southern Italy with torrents of water strong enough to carry away vehicles. One woman died of shock after being trapped in her car surrounded by raging waters.
In Athens a woman in her 20s died of a heart attack prompted by a shock when she became trapped in her car by floodwaters. Another woman was rescued from her stranded vehicle as streams of water overturned several nearby vehicles.

Authorities had to shut down major roads in low-lying parts of Athens and two central Metro stations over security concerns as floods of muddy water were dragging motorcycles, scooters and even parked cars along the streets.
The flooding caused several power outages during the night.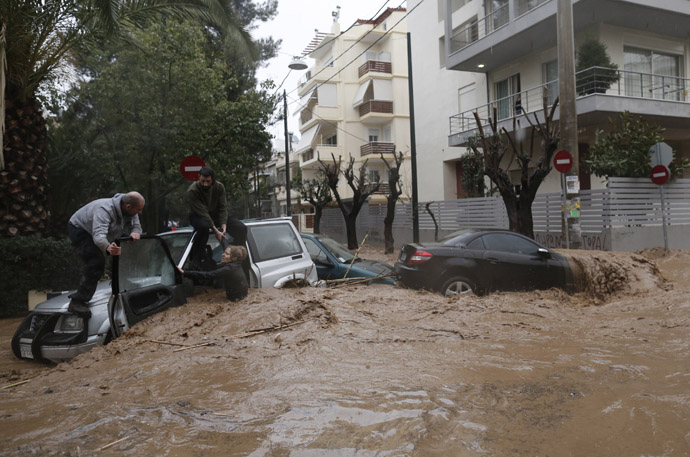 Firefighters have received hundreds of calls to pump out water.

"We have many, many problems – it's hard to know where to begin describing it," Deputy Fire Chief Vassilis Papageorgiou said. "We have more than 60 crews working to get people out of stranded vehicles."

Friday's rainfall was the heaviest in 50 to 60 years, Greek meteorologists said. In some parts of the city more than 100mm fell during five hours of rain – more than the monthly average.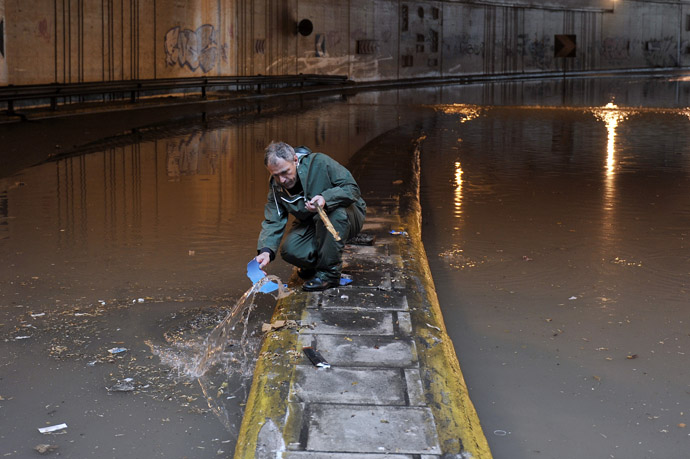 In Catania, on the Italian island of Sicily, schools were closed and several flights were redirected to the capital Palermo's airport due to flooding.

Hundreds of firefighters and rescue workers have been deployed to help those trapped by the deluge. One person is reported injured and one more is missing after being carried away by floodwaters.

It is reported that some 50 liters per square meter of rain fell in just half an hour in Sicily on Friday.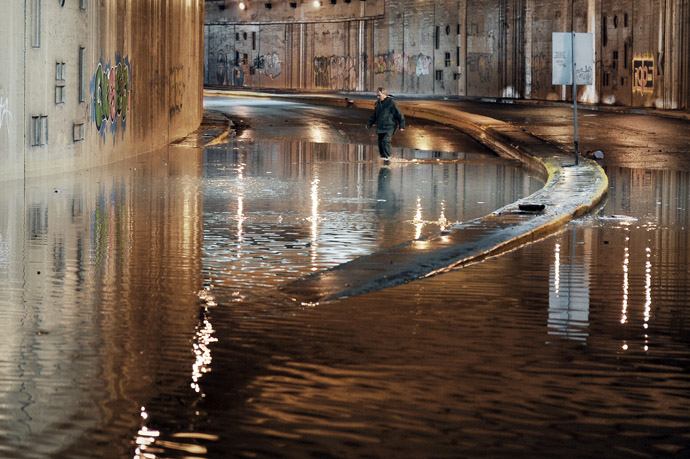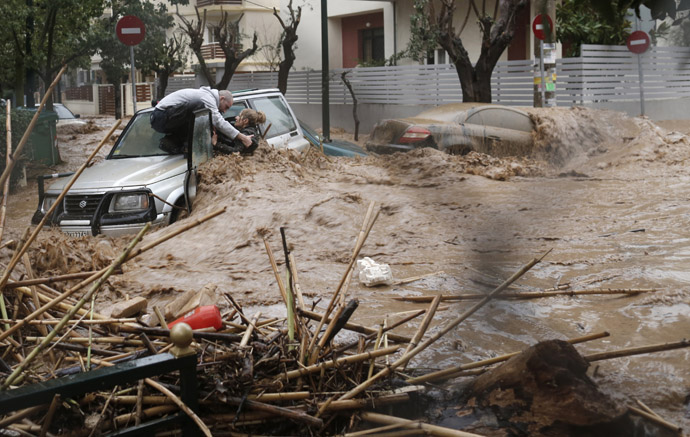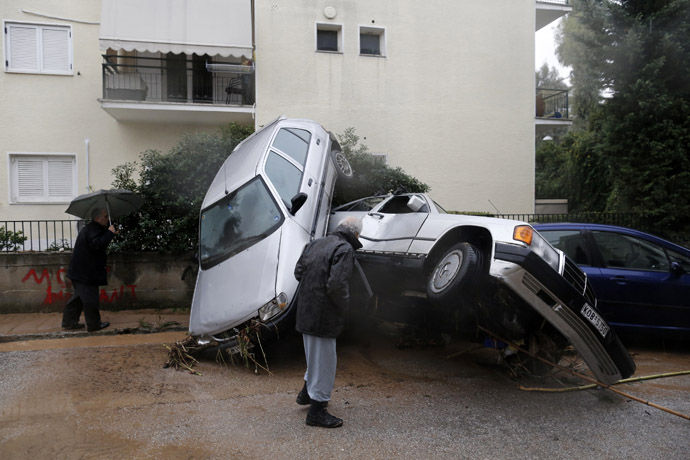 You can share this story on social media: