EU marks 50th anniversary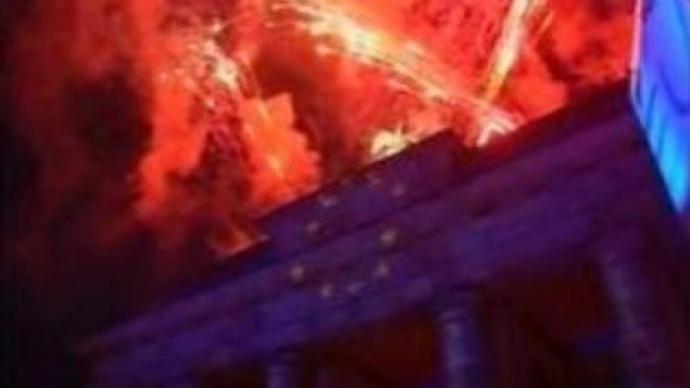 Celebrations to mark the 50th anniversary of the European Union have taken place in Germany's capital. Half a century ago six nations signed the Treaty of Rome, the first European treaty, which marked the start of the strategic union.
Heads of the 27 European Union member states have gathered in Berlin for the 50th anniversary of the bloc. The European leaders were greeted on their arrival by German Chancellor Angela Merkel. They will take part in a summit highlighting the EU's achievements, and the challenges it faces in the future.The summit is to adopt the Berlin Declaration, a statement calling for the European Union to be put on a "renewed common basis" in time for elections in 2009.Two days of celebrations, including fireworks and a classical concert in front of the Brandenburg gate, subsidized night-clubs, and free museums, will form the backdrop to the discussions in the German capital.The Russian President Vladimir Putin says his country won't be joining the European Union any time soon, but has committed it to a closer strategic partnership with the Union.An article by Mr Putin has apeared in a number of European newspapers to coincide with celebrations in Berlin marking the EU's 50th anniversary.The President says that despite occasional disagreements between Russia and the European Union, the EU should not politicise Russia's legitimate economic interests. Putin also emphasised the need to work out a new strategic partnership agreement with Europe. The current Russia-EU agreement expires in November this year, while no talks have been launched on the new document.
You can share this story on social media: