EU lists Hezbollah's military wing as terrorists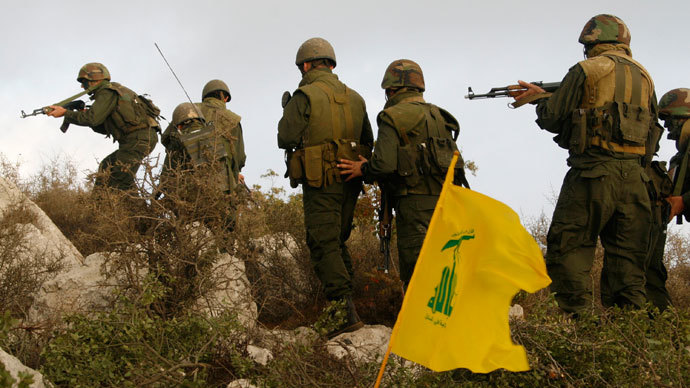 EU governments have agreed to put the military wing of the Lebanese militant group Hezbollah on the EU's terror list.
"We took this important step today, by dealing with the military wing of Hezbollah, freezing its assets, hindering its fundraising and thereby limiting its capacity to act," Dutch Foreign Minister Frans Timmermans said on the sidelines of a meeting of EU foreign ministers who decided on the blacklisting.
The EU cites the suicide bombing of a bus in Bulgaria in July last year, which was allegedly organized by Hezbollah, as the reason for the decision.
The bombing targeting tourists from Israel left seven people dead, including the bus driver, five tourists and the bomber himself. Thirteen people were injured in the blast.
Hezbollah denied any involvement in the attack, but Bulgarian investigators say they are sure that the group was behind it.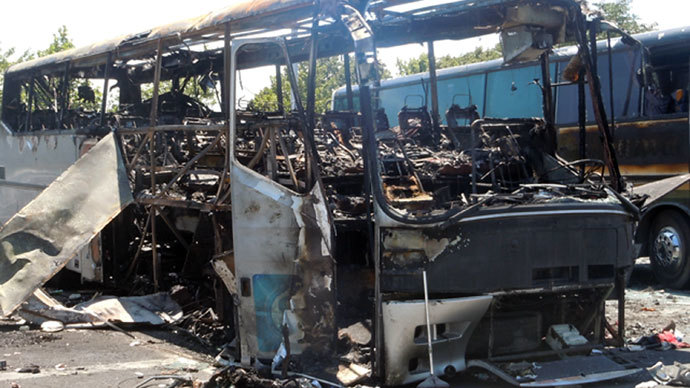 The move to list the Shiite movement's military wing as terrorist was advocated by the UK and the Netherlands, but other members of the EU had been reluctant, fearing that it would destabilize Lebanon.
Washington has supported the EU's decision, saying it should have an impact on Hezbollah's fundraising and logistical activities, White House Press Secretary Jay Carney told reporters.

However, international lawyer and political analyst Franklin Lamb believes the decision was forced by the US, and is just a PR move which will not lead to genuine action.

"I think what we are going to see is the European Union doing nothing. They got the headline, they took the pressure of the Israelis that the EU have boycotted the occupied territories," he said. "They changed headlines for a few days and that's I think what the deal was. But I don't think this will have any impact on Hezbollah. The fundamental resistance organization relies on the support from the people, but not the Europeans."
The decision is likely to complicate EU's relations with the Lebanese government, of which Hezbollah is part.
Lebanon is already experiencing tension due to the split in attitudes towards the military conflict in neighboring Syria. Hezbollah has sided with Damascus in the bloody civil war and aided the government of President Bashar Assad by sending its troops to help the Syrian army against rebel forces in the regions close to the Lebanese borders.
Some Sunni forces in Lebanon support the predominantly Sunni Syrian opposition and have at times clashed with Shiites over the issue. Beirut had to send troops to the city of Tripoli, which stands at the center of the conflict.
Some EU members fear sanctions against Hezbollah would radicalize the organization, both hurting the EU's relationship with Lebanon and building up pressure in the country.