Estonia trying to foil anti-fascist conference – organizers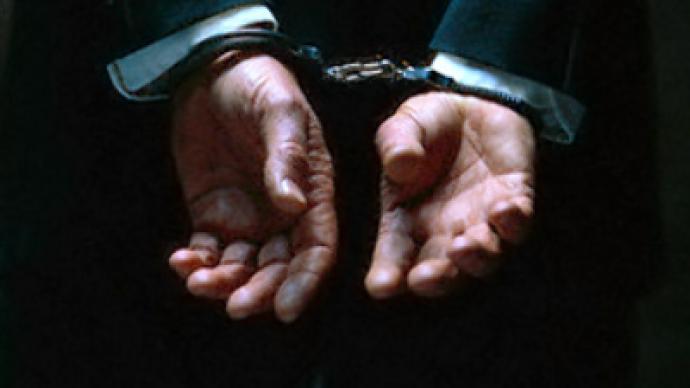 Historian Johan Bekman, Chairman of the Finnish Anti-Fascist Committee, has been detained at the Tallinn port. He was planning to take part in a conference dealing with the ethnic Russians' mass protests of April 2007.
Estonian authorities want to foil the conference, according to Maxim Reva, a board member of the Night Watch public movement. The conference goal is to mark the second anniversary of the ethnic Russians' mass protests of April 2007. No reasons were cited for Bekman's detention, Reva told Interfax.
However, Andrey Zarenkov, Estonian Anti-fascist Committee Secretary, told Ria Novosti news agency that police told Bekman he is banned from entering Estionia. According to Zarenkov, the activist wasn't even given an opportunity to call the Finnish Embassy.
"Bekman is, in fact, on the list of people banned from entering Estonia," Frontier Department representative said. "Besides, he doesn't have a voyage document for traveling around Schengen zone countries. The protocol of the offence will be drawn up concerning his actions and within a day he will be expelled from Estonia," according to the official.
On Friday, Estonian police also detained representatives of Latvia's Anti-fascist Committee, who were accompanying European Parliament deputy Tatyana Zhdanyuk, also heading for the conference. According to police, Latvian activists were also on the black list, preventing them from entering the country, and have to leave Estonia.
In April 2007 several thousand Russian protesters stormed the Estonian capital's streets following the removal of a Soviet war memorial and a decision to rebury the remains of 13 soldiers who fought the Nazis during WWII.
While many Estonians considered the memorial a symbol of Soviet occupation, Russians viewed the Bronze Soldier as a tribute to heroes who helped liberate Estonia from the Nazis.
During the unrest there were acts of arson and widespread looting, while a 20-year-old Russian, Dmitry Ganin, was stabbed to death and more than 200 protesters were arrested. Four men accused of organizing the riots were later cleared of all charges.
Meanwhile, members of the pro-Kremlin youth movement "Nashi" are planning a protest near the Estonian Embassy in Moscow, entitled "Will not forget. Will not forgive", in memory of Dmitry Ganin.
"We consider it our duty, again and again, to remind the whole European community that in the modern world, freed from fascism, there exist countries with fascist ambitions," Nikita Borovikov, leader of "Nashi", told Ria Novosti.
According to Borovikov, "The Estonian government resorted to frankly fascist methods, not only when it decided to dismantle the monument to heroes-liberators, but also when it cruelly suppressed the protests against such an insult over the victory in Great Patriotic War".
You can share this story on social media: