Estonian Waffen-SS veterans sue gay bar over excessive noise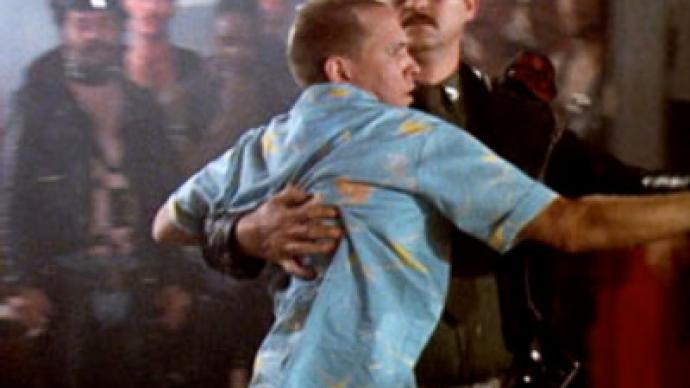 An organization that unites war veterans who served in the Waffen-SS legion in Estonia have sued a gay bar located near their headquarters claiming excessive noise brings them financial losses.
The EVSU society of war invalids from Estonia which sued the owners of the "X-baar" bar, the Postimees daily writes, is seeking compensation for the excessive noise that comes from the bar, even at night.
The EVSU society has about 100 members, most of whom are veterans of the Estonian Waffen-SS Legion who were wounded while fighting for the Nazis in World War II. The society occupies a building in the center of Estonia's capital, Tallinn. Some rooms in the building are used for the society's own needs and some are rented out. The rent is then divided between society members.
When the bar opened in a building next to the society's one, some of the tenants said they were moving out because of the noise. The veterans complained to the police and sanitary services and after a short time the bar owners were ordered to switch the music off after 23:00. The owners acted in accordance with the ruling, though the bar continued to operate at night, and even then the patrons were allegedly generating enough noise to cause a disturbance, regardless of the lack of music.
The veterans are seeking about $8000 in compensation from the bar.
You can share this story on social media: