Internet freedoms put in stranglehold in UAE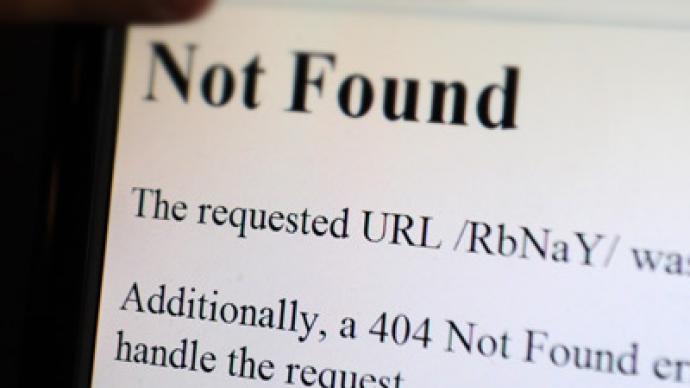 Lawmakers in the Arab Emirates have introduced jail terms for all those who incite public protests and insult the state and its rulers online. The Persian Gulf countries are tightening internet laws, fearing Arab Spring-style uprisings.
The news measures take the form of codes to monitor and enforce strict internet content guidelines to prevent "the deriding [of] or to damage the reputation or the stature of the state or any of its institutions." This includes any of the seven emirates that govern the country's principalities and the president.Furthermore, it rounds on "information, news, caricatures or any other kind of pictures" that could present a threat to "public order" and "disobey the laws and regulations of the state."Moreover, it punishes any person or organization calling for a demonstration or protest without the necessary license with a jail sentence.Ironically, President Sheikh Khalifa bin Zayed al-Nahayan signed off the decree just hours after he was granted a seat on the UN Human Rights Council for the next three years.The Arab uprisings that swept the Middle East largely bypassed the Persian Gulf's authoritarian regimes; the UAE in particular has not seen any street protests since the social unrest began over a year ago. But the crackdowns on internet freedoms in several countries in the Gulf betray concern that their regimes may go through a similar social upheaval. Under the guise of a probe into foreign-linked groups planning "crimes against the security of the state," the UAE's authorities have detained around 60 Islamist dissidents since the beginning of the year.Back in August the UAE's Minister for Foreign Affairs Anwar Gargash slammed criticism against the measures, condemning them as attempts to slander UAE "with very little reference to our many achievements."The UAE along with Saudi Arabia and Bahrain remain virtually untouched by Western government criticism of their authoritarian regimes and measures restricting freedom of expression. Social networking sites and forums have become a new platform for citizens in these countries to voice opinions on their rulers.Twitter, for example, has gained huge popularity in Saudi Arabia since it was unblocked in 2008 and the country has the fastest growing number of users in the world, according to its CEO. In response to the growing social phenomenon, Gulf leaders have sought to restrict internet freedoms with strict legislation.
You can share this story on social media: