Amid more electricity cuts, officials celebrate New Year in affected villages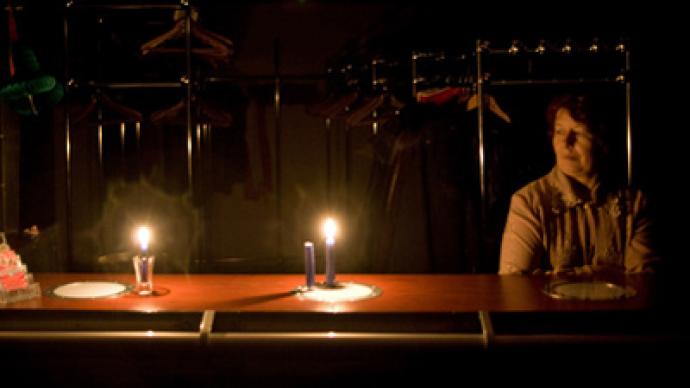 The consequences of bad weather are still affecting lives of many people in the Moscow Region. Some of them had to celebrate their New Year in darkness, with some receiving surprise guests from Moscow.
The energy company servicing the Moscow Region has sent its teams to restore power lines ruptured in snow storms on New Year's Eve. "In order to eliminate technical problems caused by heavy snowstorms on New Year's Eve, on January 2 the Moscow United Electric Company is sending 97 emergency brigades with 319 people and over 40 units of special equipment," the company's press service told Interfax news agency. On Saturday, the head of the company, Nikolay Shvets, told Russian Prime Minister Vladimir Putin that due to 988 trees falling in the storms on New Year's Eve, many power lines were once again damaged in the Moscow Region. Earlier, some officials had to celebrate their New Year in the villages left without electricity. Hours before the New Year, the Russian PM lashed out at the governor of the Moscow Region, Boris Gromov, Energy Minister Sergey Shmatko and the head of the Moscow United Electric Company Nikolay Shvets. "You promised that by 6pm today electricity would be back on. It is 6 now," he said. "35 villages, 4,000 people are still without power." "I have an idea: you go to these villages and celebrate the New Year together with these people!" Putin suggested. As a result, all three officials spent their New Year visiting villages left without electricity. However, as of January 1, many localities across the Moscow region were still experiencing electricity problems. Some of the region's residents said that they did not have electricity starting December 28, RIA Novosti news agency reported. Icy rain, which fell in central Russia last Sunday, coupled with subsequent bad weather conditions, caused not only major disruptions in power supplies, but serious transportation problems as well. Thousands of stranded travelers had to start their holidays sleeping on the floor at Domodedovo Airport, where flight delays have caused pandemonium.At Sheremetyevo Airport, passengers of delayed flights reportedly stormed passport control zones, blocked luggage areas and clashed with police.It was no better outside. On December 29, the length of traffic jams in Moscow reached 3,200 kilometers. If the traffic was in one straight line it would stretch all the way from Moscow to Barcelona.
You can share this story on social media: