Dozens of protesters arrested in clashes across Egypt (PHOTOS, VIDEO)
Egyptian police have used tear gas to quash numerous protests across the country, arresting dozens of people rallying against the military rule and recently passed legislation outlawing spontaneous rallies near places of worship.
Thirty protesters were arrested in Cairo, while 43 others were detained in the provinces, the ministry of Interior said in a statement, AFP reports.

In Cairo's protest after prayers in the districts of Mohandesee and Haram, police used tear gas to stop clashes between supporters and opponents of ousted president Mohamed Morsi.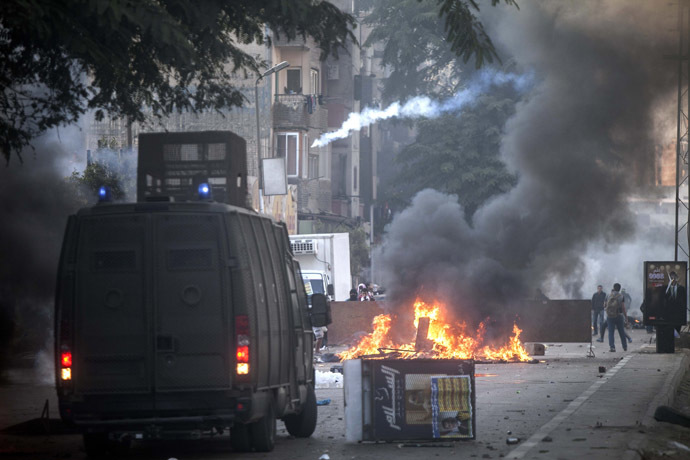 Pro Muslim Brotherhood supporters, that have been staging protests almost daily since July, were holding placards showing solidarity logo with those killed in pro-Morsi protest rallies last August.

"Down, down with military rule!" the protesters chanted.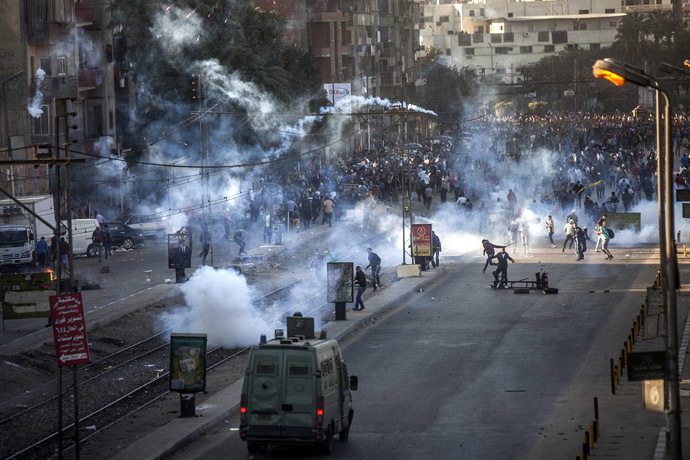 In Al-Arish, in the Sinai province, a rally which also started after Friday prayers, was dispersed by the security forces after firing teargas at demonstrators.

Riot police clashed with Islamist supporters of Morsi in Fayyum province, where a policeman sustained a head injury as law officers scuffled with pro-Morsi protesters after Friday prayers, Al-Ahram's Arabic reported.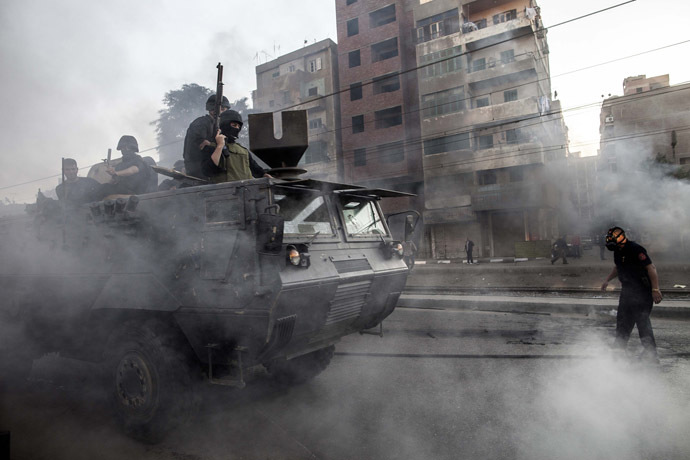 In Alexandria, three rallies by Muslim Brotherhood supporters were also dispersed after the prayers.

Minya, Beni Suef, Shabin El-Kom also witnessed mass rallies.

In Gharbiya governorate demonstrators tried to hold a motorcycle rally before being attacked by local residents, Ahram online reports.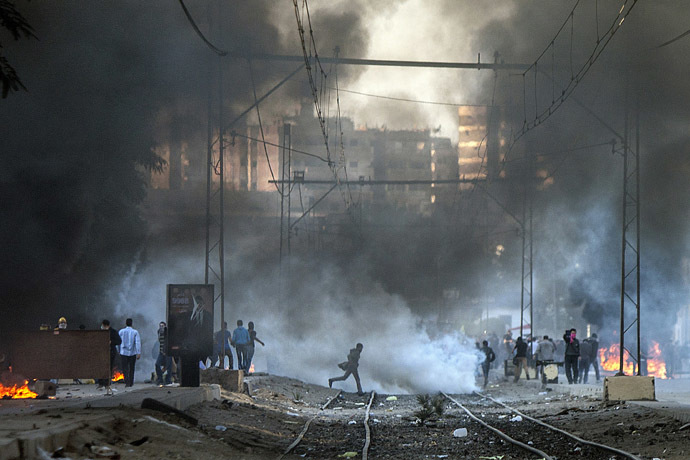 Friday's protests were organized by the National Alliance to Support Legitimacy, Muslim Brotherhood. The rallies demanded the release of pro-Morsi activists detained since July, when president Morsi lost power. They also want the government to face responsibility for their violent actions. But their number one aim is for Morsi to be reinstated.

Under a recently passed law, police have to be given at least three days' notice for the government to approve a rally. Any violation of the law is punishable with fines and jail sentences.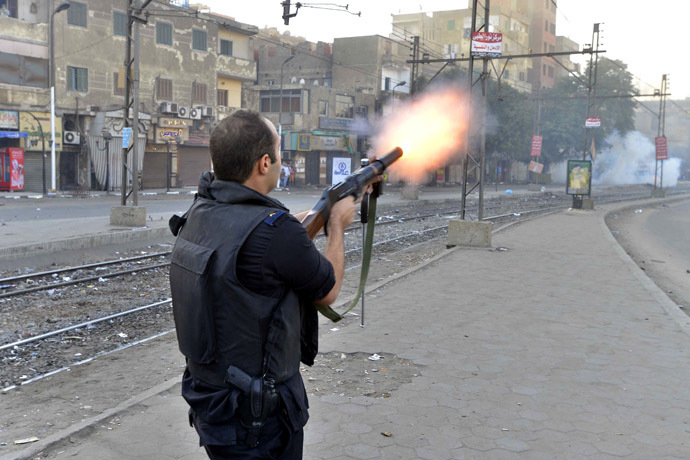 You can share this story on social media: