Egypt formally declares Muslim Brotherhood a terrorist group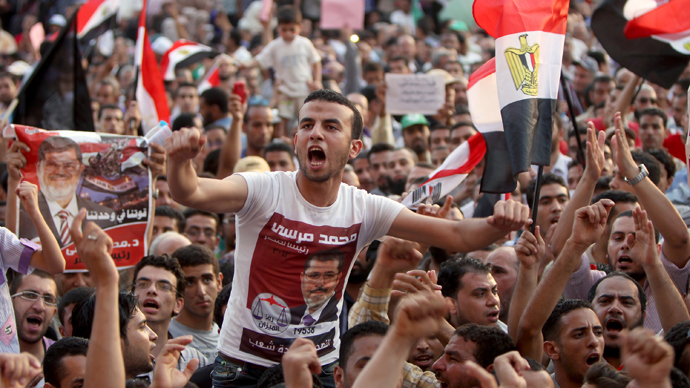 The crackdown against the Muslim Brotherhood in Egypt has intensified, with the government formally listing the group as a terrorist organization and accusing it of being behind a recent suicide attack that killed 16 people.
The new categorization gives the government new powers to detain any member of ousted President Mohamed Morsi's regime by charging them with belonging to a terrorist group. Anyone found to be promoting or financing the group can also be charged.
"All of Egypt…was terrified by the ugly crime that the Muslim Brotherhood group committed by blowing up the building of the Dakahlyia security directorate," an emailed statement from the interim government's cabinet office said, according to Reuters. "The cabinet decided to declare the Muslim Brotherhood group a terrorist organization," the statement continues.
On Tuesday, explosions at a police headquarters in Mansoura, located north of Cairo, killed at least 16 people and injured at least 140 others. Sinai-based militant group Ansar Bayt al-Maqdis claimed responsibility for the attack, Reuters reported.
Although the Muslim Brotherhood condemned the attack, the Egyptian government accused the group of being responsible. It also vowed to seek justice for the perpetrators. Interim Prime Minister Hazem el-Beblawi described the Brotherhood as a terrorist organization in an official statement on Wednesday.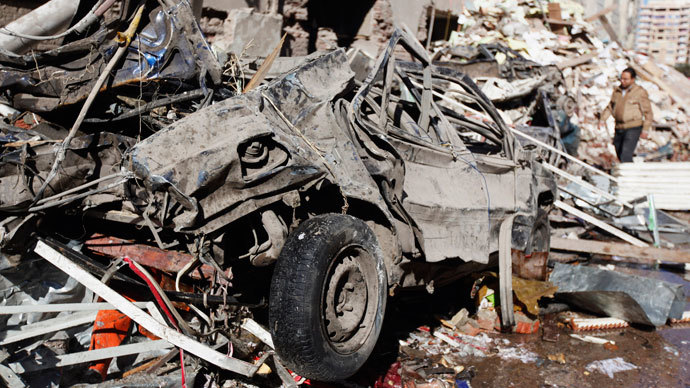 In response to being listed as a terrorist group, the Muslim Brotherhood vowed to continue its protests. "The protests will continue, certainly," Ibrahim Munir, a member of the group's executive council who is in exile in London, told AFP. He called the move "illegitimate" and "an attempt to frame the Brotherhood."
The Egyptian military-backed government has been pursuing a crackdown against Morsi and other Muslim Brotherhood leaders since Morsi's overthrow in July.
Hundreds of Mosri supporters have been killed in the crackdown, with protests raging almost every day.
The government has pursued several criminal cases against Morsi. One of them accuses him of inciting deadly violence during the December 2012 protests. He is also facing a criminal trial over an episode in January 2011, when he - along with 129 others - escaped from a prison.
Just last week, Egypt's political forces charged Morsi and other top Brotherhood leaders with terrorism and plotting with foreign groups. Both crimes can be punishable by the death penalty.
In September, a court in Egypt banned all activities of the Muslim Brotherhood in the country, allowing for the confiscation of all assets.
Journalist Shahira Amin described the situation to RT as a vicious cycle with more bloodshed to come.
"This is a new escalation in a long-running feud between the security state and the Muslim Brotherhood. What they are trying to achieve is to crush the Islamist group altogether and not to leave any room for that group to enter into political life again," she said. "Declaring the Muslim Brotherhood a terror group will mean criminalizing their activities, criminalizing their financing, and also criminalizing their membership. Their protests are already outlawed. Their leaders are already behind bars and thousands of their supporters languish in prisons."
You can share this story on social media: