Egypt Army chief warns of 'collapse of state' as troops deployed to 'protect' Suez Canal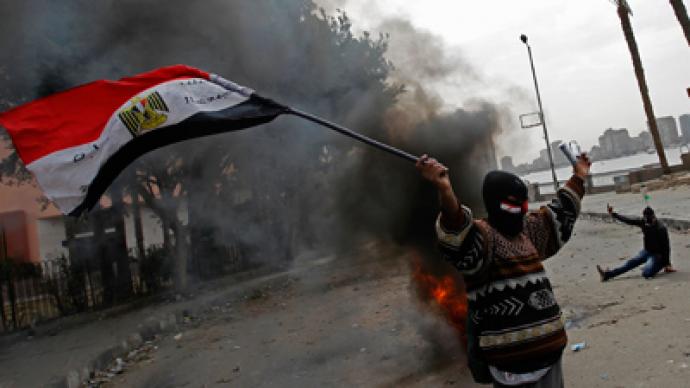 Egyptian Defense Minister General Abdel Fattah Sissi has warned that the failure to resolve the political crisis currently gripping Egypt could ultimately lead to the "collapse of the state."
­Sissi made the declaration on an official army Facebook page, and said that future generations could be endangered by the enduring conflict.
His comments were made as Egypt deployed military troops to cities on the Suez Canal, a major trading route connecting the Mediterranean Sea with the Red Sea. Sissi said that his primary motivation behind the dispatching of troops is the protection of this key waterway, which allows ships to cross the waterways without having to traverse all the way around Africa.
"The army's deployment in Port Said and Suez provinces aims to protect the vital strategic interests of the state, at the forefront of which is the vital Suez Canal," he said.
Egypt has seen 52 deaths in the past week alone as violent protests erupted in three major canal cities: Port Said, Ismailia and Suez. Islamist President Mohammed Morsi responded by declaring a state of emergency in the cities, and imposing a 9:00pm curfew for residents.
So far, this curfew has largely gone ignored. Shops and cafes remained open in the three Suez cities, and thousands protested, chanting anti-Morsi slogans throughout the night. Local media reported that 590 people were injured on Monday.
Following the declaration of the state of emergency, the Egyptian cabinet approved a law enabling President Morsi to deploy the army to "help police maintain security and protect vital state institutions." The law instructs the army to operate as a police force, rather than a military force, and requires that detainees to be sent to civilian, not military, courts.
The army will remain a "solid and the cohesive block," Sissi said, warning that the political, economic, social and security problems facing Egypt comprise "a threat to the country's security and stability."