Israel in the room? Egypt quits nuke talks over 'inefficiency' in Middle East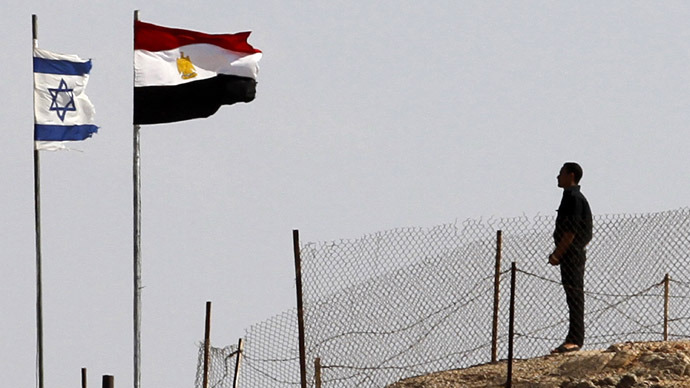 Egypt said it quits Non-Proliferation Treaty talks to protest the failure of the parties involved to implement a resolution aimed to free Middle East from nuclear weapons. Although not articulated, Israel is said to be the reason for the withdrawal.
"We cannot continue waiting forever for the implementation of this resolution," Egypt's Foreign Ministry said in a statement on Monday, as talks in Geneva entered second week.

Cairo said it was pulling out of the talks "to send a strong message of non-acceptance of the continued lack of seriousness in dealing with the establishment of a nuclear-free zone in the Middle East."

Egypt called for more responsibility from member states in "implementing legitimate international resolutions" saying there is "continued lack of seriousness in dealing with the establishment of a nuclear-free zone in the Middle East."

Egypt's comments are largely seen as reference to neighboring Israel, which neither confirms nor denies the possession of nuclear weapons.

"Egypt along with many Arab countries has joined the treaty with the understanding that it would lead to a Middle East completely free of nuclear weapons. However, more than 30 years later, one country in the Middle East, namely Israel, remains outside the NPT," Egypt`s Assistant Foreign Minister Hisham Badr told a news conference in Geneva earlier this month.

Arab states and Iran have repeatedly warned that Israeli purported nuclear program threatens peace in the region.

Editor of the website Palestinian Chronicle, Ramzy Baroud, believes Egypt's move is a significant step, but one that mainly emphasizes the double standards of how some country's nuclear ambitions are handled by Western states.
"It is very important what Egypt has done. Because what applies to Israel should apply to everyone else and Israel should not expect preferential treatment as far as this issue is concerned." But Baroud also believes that such apparent favoritism is unlikely to change anytime soon, given what's at stake for countries like the US.
"They [Israel] are living up to the US governments' expectations in the past, keeping hush about their nuclear power, but at the same time [the US] asked them not to declare it openly because, if they do so, it will become a very difficult legal issue for the US to deal with, and they would be subject to international pressure." US and Israeli officials have said that one of the necessary conditions to enable a nuclear arms-free zone in the Middle East is Iran`s nuclear program curbed. Meanwhile, Tehran claims its nuclear program solely pursues peaceful purposes such as energy and research.  
The Geneva talks were meant to prepare for the next major review of the Nonproliferation Treaty (NPT). Held every five years, the next one is scheduled for 2015.
The NPT, originated in 1970, was introduced to prevent the spread of nuclear weapons and to promote the peaceful use of nuclear energy. According to the document five states were recognized as nuclear-weapon states: the US, Russia, the UK, France and China.
A total of 190 parties have signed the treaty. Israel, India, Pakistan, North Korea and South Sudan are not signatories to the NPT. Pyongyang withdrew from the treaty in 2003 when it was accused of launching an enriched uranium weapons program.
You can share this story on social media: