Five dead in Muslim-Christian clashes near Cairo – reports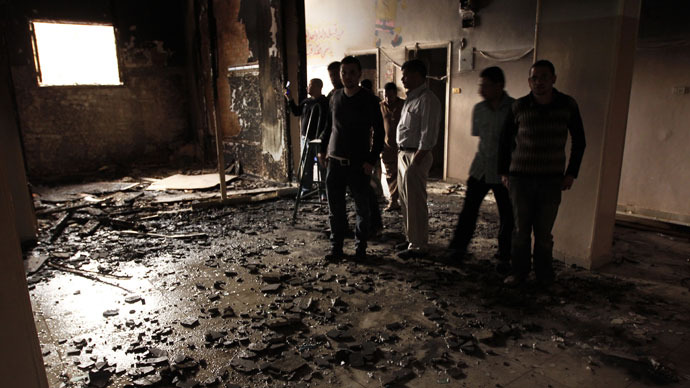 Violence has erupted between Muslims and Christians near the Egyptian capital city, killing five people and injuring eight, reports Egyptian state news. The clashes reportedly began on Friday night and continued well into Saturday.
A brawl between two rival communities left four Coptic Christians dead as well as one Muslim in al-Khusus, northeast of Cairo, reported Reuters.
Sources said that the violence was sparked on Friday night when a group of Christian children were caught drawing graffiti on the wall of a Muslim religious institute.
A nearby Anglican church was allegedly set ablaze during the dispute.
In spite of President Mohammed Morsi's pledge to protect Egypt's Coptic Christian minority upon assuming power last year, Muslim-Christian clashes have been on the increase and sectarian tensions continue to run high.
Coptic Christians make up around 10 per cent of Egypt's population of 83 million.
Protests swept across the country last week, turning violent in three different northern cities as anti-government activists sought to voice their dissatisfaction at Morsi's rule and call for early elections.
Morsi has said the Muslim Brotherhood dominated government will hold parliamentary elections in October, six months later than initially planned.
You can share this story on social media: