RT cameraman beaten as Morsi supporters attack protesters (VIDEO)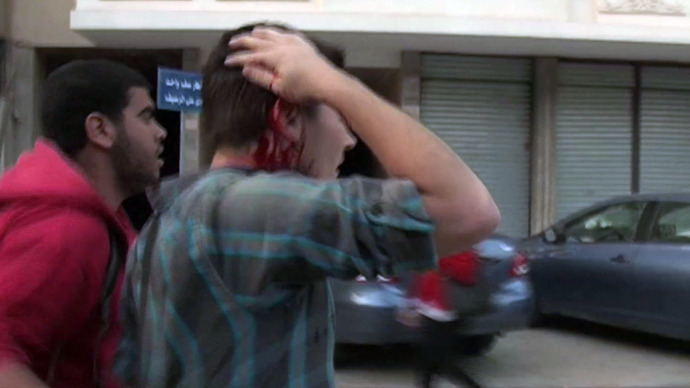 A cameraman working for RT's Arabic channel in Egypt has been attacked while filming activists drawing graffiti near the Muslim Brotherhood's headquarters in Cairo. The incident comes amid on-going protests against President Morsi.
RT's Mohammad Moukhtar was beaten and suffered a head injury while he was trying to protect his camera as a gang of men armed with sticks and knifes attacked a group of activists and journalists who were covering the event near the Muslim Brotherhood's headquarters.
The injured crewmember was immediately rushed to the nearest hospital where he needed stitches. A number of other journalists were reportedly beaten and assaulted.

RT's camera was broken and stolen, so the video has been provided by the Syrian Al-ikhbaria news channel.
The attackers may have been Islamic supporters of the Muslim Brotherhood, they assaulted both those drawing anti-government slogans and journalist covering the event, RT's crew said. Journalists were invited to cover the event organized by a small group of activists against, as they called him, the "puppet dictator Mohamed Morsi."

Egypt is in an endless state of unrest with anti-government protests being staged across the whole country. Such events often end with clashes between supporters and opponents of the Islamist president.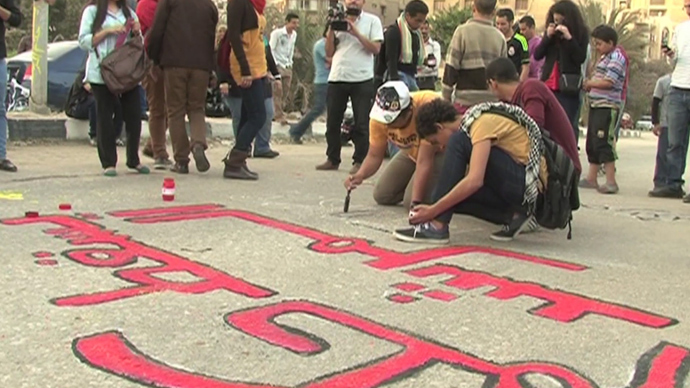 Tear gas shot at Morsi protesters
Earlier on Saturday, a number of people were injured and suffered intoxication as police fired teargas at Morsi protesters in the city of Sohag.

Thousands took to the streets around Thaqafa Square in Sohag, protesting against Morsi and his Muslim Brotherhood party, accusing them of monopolizing the power and breaking their promises for democratic reforms.
Police had to use force including teargas to quell the angry crowd.
Earlier in the day, protesters had attempted to storm the assembly where Morsi was holding a meeting with the officials.  Supporters of the president intervened to stop the crowd that gathered on Akhmim Bridge across from Sohag's administrative governorate building. Police used teargas there as well.
The Egyptian leader was forced to cancel his attendance at the local university as hundreds of students gathered there chanting, "President Morsi, we do not want you."

The official visit of the leader and Prime Minister Hisham Qandil to Sohag is part of the overall development plan for Upper Egypt and as part of the National Housing Project, which includes construction of 1,272 new housing units in Sohag, one of Egypt's poorest southern cities.
"Sohag is the heart of al-Saeed, which cannot be dismembered from Egypt or Egyptians," Morsi said.
"We have received all of your requests and suggestions that you put forth and we will look into them," he said, adding that housing, jobs, roads and security will be reviewed by the government.
His speech was strongly supported by his followers, who chanted that they were willing to put their lives on the line in support of the president and Muslim Brotherhood.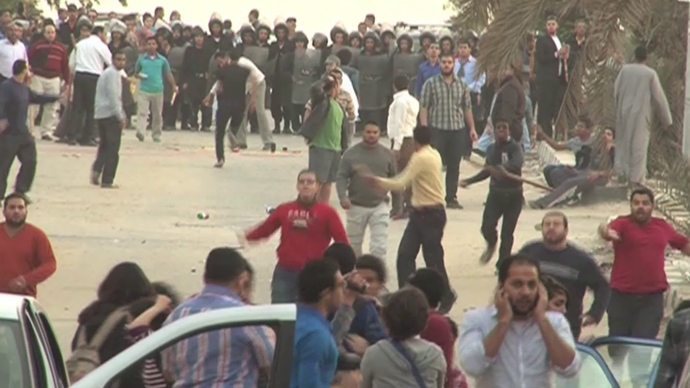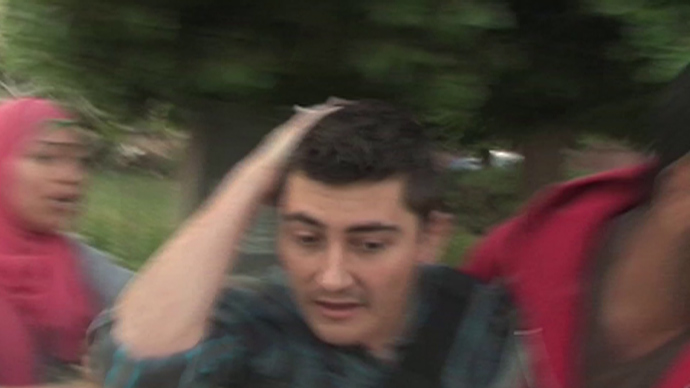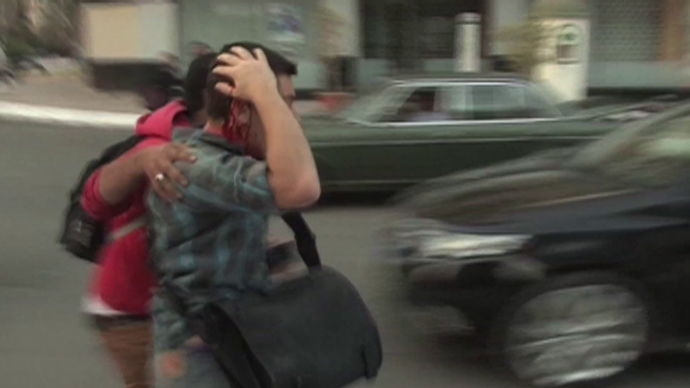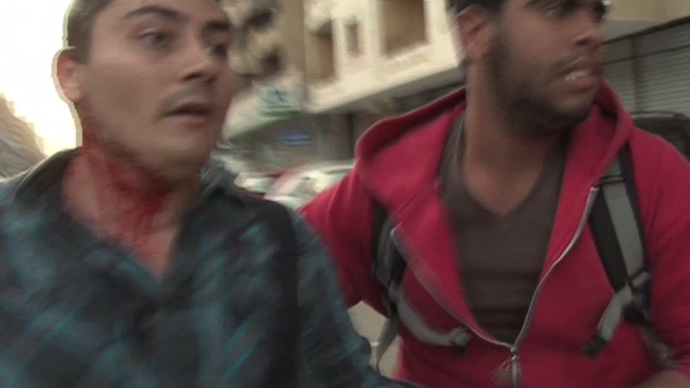 You can share this story on social media: