Egypt sentences 8 Christians to death over controversial anti-Islam movie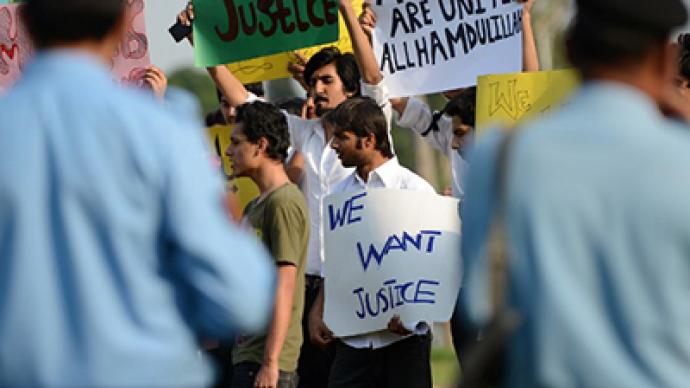 An Egyptian court has sentenced eight Christians to death over the release of the controversial film "Innocence of Muslims", which triggered violent protests across the Muslim world in September.
Seven Coptic Christians and a Florida-based American pastor "were convicted of insulting the Islamic religion through participating in producing and offering a movie that insults Islam and its prophet," Judge Saif Nasr Soliman said on Wednesday.It was not specified in what way the convicts participated in creating the controversial film.The seven men and one woman were tried and convicted in absentia. The convicted Copts are all expatriates residing abroad and are unlikely to travel to Egypt to face the sentence.The amateur movie released in September portrayed the Prophet Mohammed as a fraud, who gives approval to child abuse. The film was shot in California and uploaded to YouTube in early September. The release caused a wave of global and sometimes violent anti-US protests among Muslims.The alleged creator of the film, Nakoula Basseley Nakoula, who is believed to be Copt of Egyptian origin, was arrested in the US in late September. His arrest, however, was not connected with the content of the film, but with breaching probation requirements.