Armenian supermarkets stock up on "Defense" eggs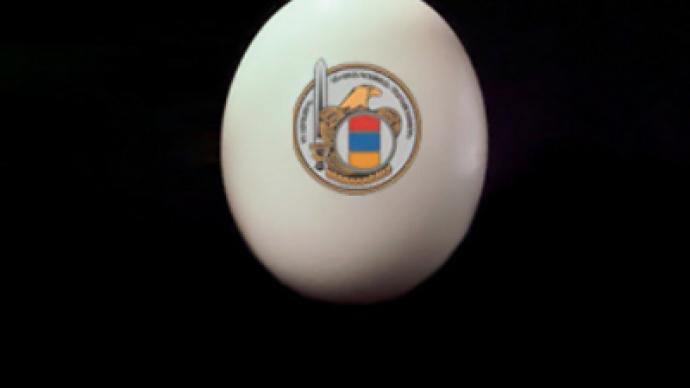 A number of grocery stores in Armenia are selling eggs displaying the stamp of the country's Defense Ministry, Armenian media reports.
Following some confusion at the Ministry, it was learned that the company that shipped the eggs to the stores had previously won a tender to supply eggs to the country's armed forces. It is still unclear, however, how the eggs ended up at privately owned stores.

Incidentally, according to the contract with the Ministry, the company was supposed to provide Grade A eggs, while the actual eggs happen to be Grade B.
Military police are conducting an investigation. A number of suppliers and retailers have already been questioned.
You can share this story on social media: