Ecuador might transfer Assange to Sweden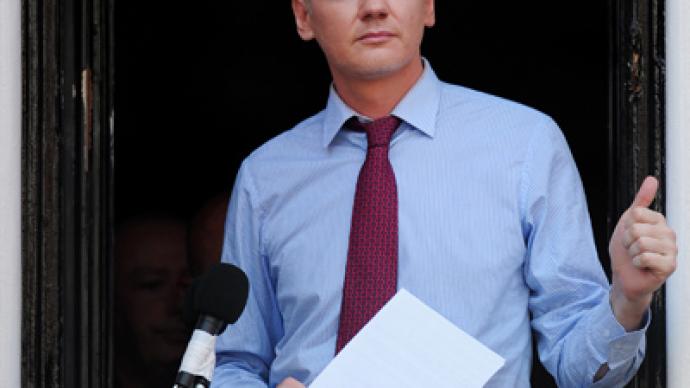 WikiLeaks founder Julian Assange could be transferred to the Ecuadorian embassy in Sweden in order to respond to sex crime allegations that he faces there.
Ecuador, which had granted the whistleblower political asylum, may ask Britain to transfer him under its protection, Ecuadorian Minister Ricardo Patino indicated on Friday. Patino told reporters that among different possibilities to end the stalemate over Assange's case was "that his statement be taken in our embassy in London or that Ecuador get authorization to transfer him, if necessary, to our embassy in Sweden so that the case can proceed there with the protection of Ecuador and meeting the needs of Swedish justice." To date there has been no reaction from London. As for Sweden, its foreign ministry said it would not comment as they had not received any approach from Quito, AFP reports.The WikiLeaks founder has been holed up in the Ecuadorian embassy in the British capital since June 19, as the UK authorities are trying to extradite him to Sweden where he is wanted for questioning over sex crime allegations. Citing fears that he could be further extradited to the US to face charges over the release of thousands of sensitive US documents, Ecuadorian President Rafael Correa decided to grant Assange political asylum.On Friday, Ricardo Patino confirmed that he is to meet British Foreign Secretary, William Hague next week on the sidelines of UN General Assembly meeting.