Ebola virus claims more lives due to traditional practices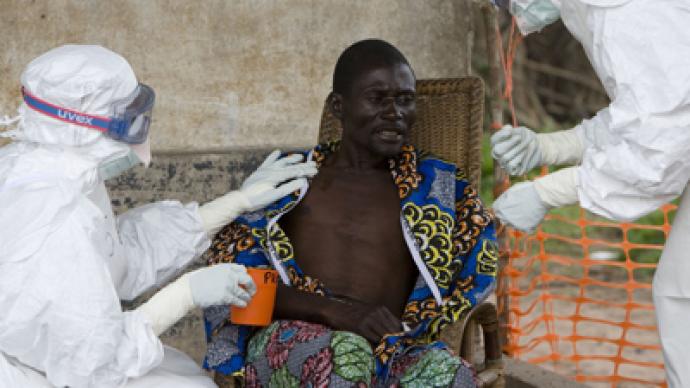 The deadly Ebola virus is spreading rapidly throughout eastern Congo and has claimed the lives of another 15 people. Traditional practices and lack of education are contributing to the epidemic.
According to officials in the region, the virus spread to another center after a woman was contaminated during the funeral of a victim of the disease.
Now Congolese authorities are warning that contact with corpses could cause a greater outbreak. Washing and displaying dead bodies, which is a tradition widespread in Africa, can spread the incurable hemorrhagic fever.
"A lady participated in a funeral and was contaminated," Dr. Jacques Gumbaluka told the Associated Press. "A second quarantine center was open in Viadana to isolate people who might have been contaminated."
To date three people have died in Viadana, which is 75 km away from the city of Isiro, where the virus originated.Doctors are concerned that funerals could lead to an even greater number of infections.
"The cases that have been identified are linked to certain practices like self-medication or the washing of the corpses and their exposition at funerals. People want to touch and see the body, it's the tradition everywhere in Africa," said Faida Kanyombe from Doctors without Borders.
Currently, 170 people are under surveillance after coming into contact with infected patients. Of these, 28 cases of Ebola have been identified and eight have been confirmed. The virus, which causes severe internal bleeding, is deadly in 40 to 90 percent of cases.
Ebola was initially discovered in Congo in 1976, and the country has been hit by nine epidemics. Lack of education has significantly impacted the spread of the disease. Doctors without Borders, the World Health Organization and the Congolese ministry of health, are educating people about the dangers of the disease, as well as warning them of the risks involved in traditional funeral practices.
With each funeral of diseased victims comes an increased risk in the spread of the virus. The region is now not only struggling to keep infected persons quarantined, but also to keep the non-infected from coming in contact with the bodies