6.9-magnitude earthquake hits northern Japan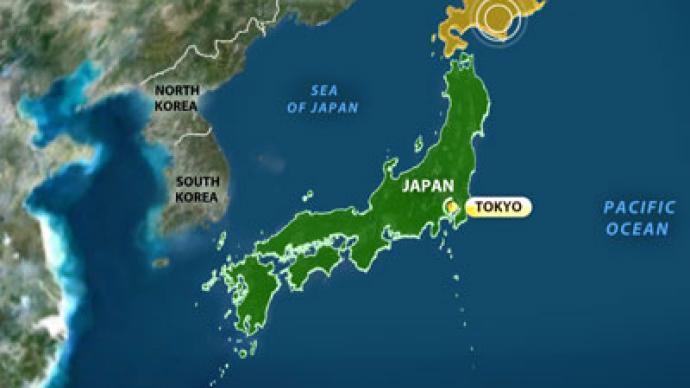 At least ten people have been injured as 6.9-magnitude earthquake hit the coast of Hokkaido, Japan. The authorities are assessing the extent of material damage. Two nuclear power plants are in the affected area.
Some of the victims were taken to hospitals with non-life-threatening injuries, Japan's NHK reported.Traffic movement on several main railway lines and highways in Hokkaido was halted as a result of the quake.
The quake that occurred at 11:17 pm (14:17 GMT) was marked 5 upper at JMA Seismic Intensity in several places in Hokkaido. According to the US Geological Service, the epicenter of the earthquake was located at a depth of 120 kilometers.
The Japan Meteorological Agency (JMA) seismic intensity scale is used to measure earthquake strength in Japan and Taiwan and runs from 0 to 7. Starting in 1995, after the Great Hanshin earthquake, levels 5 and 6 are usually divided in 'lower' and 'upper' referring to 'weak' and 'strong'.
Shaking could be felt near Hokkaido's capital Sapporo as well as in some regions of Tokyo, which is located down the island.  No tsunami warning has been issued.Local public broadcaster NHK said nearby nuclear plants, Tomari and Higashidori, were not observing any abnormalities. Seismic activity in the region has increased in the past few days, and several smaller quakes have rattled the region.Back in December a powerful 7.3-magnitude undersea quake off the northeast coast of Japan triggered a one-metre-high tsunami, but it caused no major damage. One of the most devastating earthquakes and tsunamis in history hit Japan in March 2011 when 19,000 people died or were reported missing. The disaster damaged the Fukushima nuclear power plant leading to the world's worst atomic incident for 25 years.
You can share this story on social media: