5.5 quake shakes China: Four dead, over 100 injured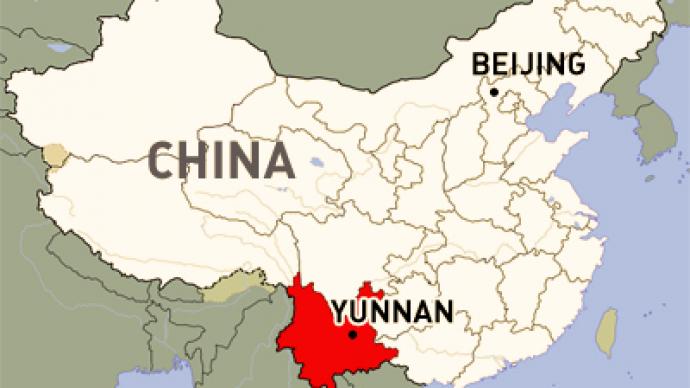 A magnitude-5.5 earthquake has struck a mountainous region in southwestern China, leaving at least four people dead and more than 100 injured.
The Chinese government put the magnitude of the quake at 5.7, local Xinhua News Agency reported. The epicenter, with a depth of 11 km, was centered near the border between Sichuan and Yunnan provinces just before 4pm local time.The dead and injured were from Yunnan's Ninglang County and Sichuan's Yanyuan County, where many houses collapsed, a Yunnan Provincial Seismological Bureau spokesman was quoted by the agency as saying. Rescue officials were sending tents, quilts and clothes to the affected area. In March 2011 a magnitude-5.8 quake in Yunnan killed 25 people and damaged thousands of homes.  Nearly 90,000 people were left dead or missing after a magnitude 7.9 earthquake, China's worst in recent years, struck Sichuan province in May 2008.
You can share this story on social media: