Flying into trouble? Drones to use US airspace as safety record questioned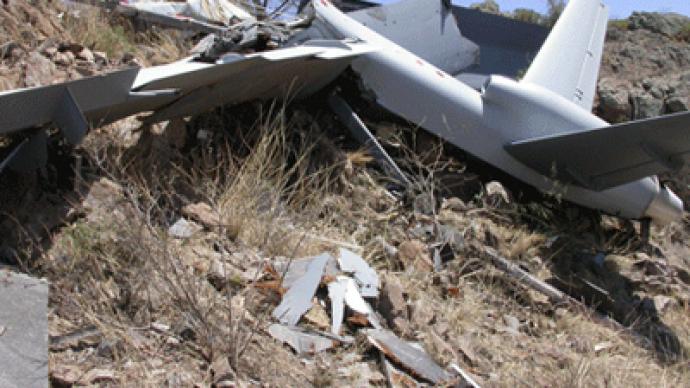 A newly-released internal investigation by the US Air Force has shown a plague of non-mission-related accidents involving drones in its foreign operations. Meanwhile, Washington is pushing ahead with plans to allow drones into US civil airspace.
The report shows Unmanned Aerial Vehicles (UAVs) crashing consistently and unpredictably due to a wide array of failures from technical malfunction, to complications in dealing with air traffic controllers, to downright incompetence. The documents, obtained by the Washington Post, number several thousand pages, and show that at least seven drones have crashed near airports in the past two years.One account from April describes a sub-contracted operator launching an $8.9 million MQ-9 Reaper from the runway at the Seychelles International Airport without getting the go-head from the control tower. The same operator then accidentally switched off the engine without noticing and then tried an emergency landing, but did not release the wheels.The aircraft was a write-off. It was the second similar accident at the site in just five months."I will be blunt here. I said, 'I can't believe this is happening again,' " the report cites an Air Force official present at the scene as saying. He later adds, "You go, 'How stupid are you?'".The UAV, which was flown using a brand new, top secret technology that enabled it to be controlled locally and not from an air base in the US, was sub-contracted to Merlin RAMCo, an obscure US company.Reports say Merlin RAMCo employed inexperienced pilots and was exempt from efficient local supervision as it had signed a highly classified contract with the Air Force. All this, while operating from an airport that is also heavily used by civilian planes.In Djibouti – which the US uses as a base for its operations against Somali pirates and Al-Qaeda fighters in Yemen – five drones have crashed in recent years.Reports describe tension with local air traffic controllers, who are not used to working with unfamiliar equipment, and its specific demands.They also describe several crashes. Including one of an air drone whose throttle had failed, but which was carrying a live missile. Luckily, it did not explode upon impact.US officials insist the safety record of its recent drones corresponds to that of the generally reliable F-16 at a similar stage of development and will only improve.
Coming to a sky near you?
Currently, the Federal Aviation Authority (FAA) only allows drones in the US to fly on specially-approved missions, mostly around airbases.But this is expected to change rapidly, after legislation was passed this year that drones must be fully integrated into the US airspace by 2015 – flying alongside passenger jets.Whatever technological tools are the fingertips of current generation pilots, all current safety strategies use visuals – "see-and-avoid" – as the ultimate accident prevention measure. The drone pilots do not have the same visibility, and cannot make the split-second decisions that are often required. Even with electronic data about their craft, they are also not able to fully assess the problems when equipment starts to malfunction. For instance, the Air Force reports noted several occasions where pilots would have been able to notice errors if they simply heard the noise the aircraft was making.Even FAA has balked at the demanded rate of progress and violations of privacy concerns, taking its time to designate test sites.But UAV manufacturers are pushing for the deadline to be maintained. As the United States scales back its foreign involvement, it plans to redeploy at least some of its 6,000 drones for domestic use. Only last week, Defense Secretary Leon Panetta said drones would be increasingly used "outside declared combat zones"The FAA estimates that there will be 30,000 UAVs in active use by 2020.