Drape kills patient after 14 years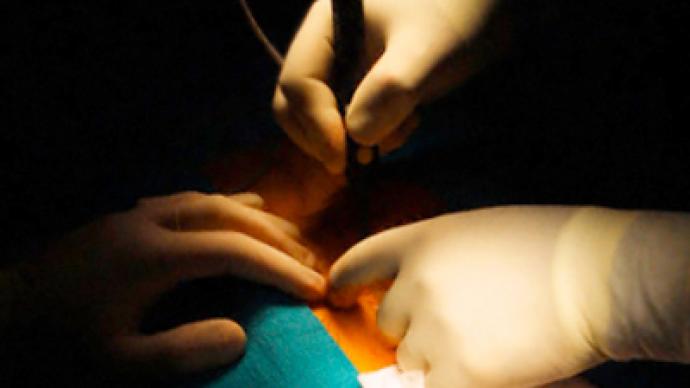 A resident of Russia's Krasnoyarsk region has died because of a negligent surgeon leaving a drape in his heart following surgery performed on him over a decade ago.
The man had heart surgery back in 1995 in Moscow's Bakulev Institute of Cardiovascular Surgery.
"A foreign object left in the most important of human organs resulted in the development of fibrinous pericarditis. A year and a half after the surgery [the patient] suffered a microstroke, and ten years later – a stroke in January 2009, of which he died," Anatoly Bagmet from Russia's General Prosecuor's office said.
The investigators are currently working on determining the names of the doctors who performed the operation, but a difficult task lies ahead of them as the archive data from 1995 has not been preserved.

The doctor, who left a tissue in the body of the patient, could be brought to justice under the crime of "Causing death by negligence as a result of improper performance of his or her professional duties". It is a crime of average weight, but now its period of limitation has expired.
Therefore, the prosecutors are looking for a doctor to close the case, but not to punish him.
Experts say over 50,000 people die due to medical malpractice every year in Russia.
You can share this story on social media: