Kim Dotcom loses court battle in US extradition case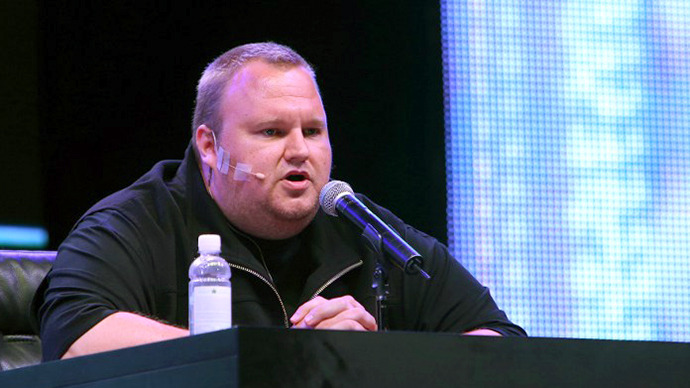 The US has won a court appeal in its battle to extradite embattled Megaupload founder Kim Dotcom: A New Zealand court overturned a ruling forcing the US to grant Dotcom access to key evidence against him before his extradition hearing in August.
The court ruled that such an expansive disclosure of evidence would slow down the legal process, and that a summary of the US case would suffice for Dotcom. The court also stated that the purpose of the hearing is not to determine guilt or innocence, but for the US to show that it has a valid case against Dotcom.
"Even though courts play a vital part in the process, extradition is very much a government to government process," the court ruled. "It is for the requesting state to decide what information it wishes to put before the requested state in support of its request."
Dotcom's lawyer William Akel questioned the ruling: "How can you determine whether or not there has been compliance with candor and good faith if you don't know what documents are being relied on to support the case?" Reuters quoted Akel as saying on Radio New Zealand.
Another attorney on the case, Paul Davison, said they plan to appeal the ruling to New Zealand's Supreme Court, which will then decide whether it will take up the case. Dotcom needs access to the evidence to prove that the US has no real case, Davison explained.
Dotcom confirmed the intention to appeal on his twitter account.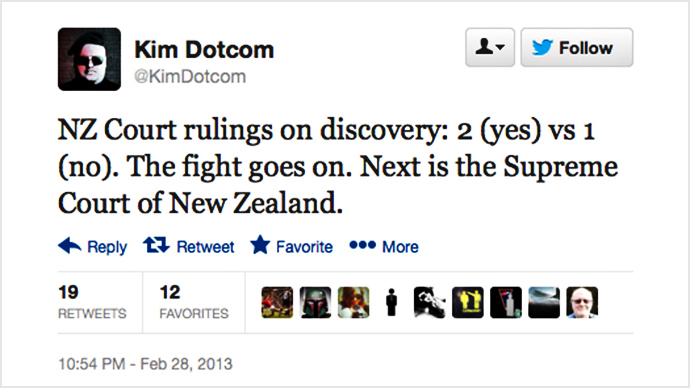 Previously the lower courts had ruled twice in favor of Dotcom's access to all material the US was basing its case on.
The extradition hearing has not yet started, as the investigation is still ongoing. The hearing has already been postponed from March to August, and could face more delays if Dotcom is granted his appeal.
Dotcom, who made a fortune from his file-sharing service Megaupload, was arrested by New Zealand police after over 70 uniformed officers raided his home in January of last year in cooperation with a federal investigation launched by the US Department of Justice. Dotcom is wanted in the US on criminal charges for facilitating copyright fraud on a massive scale.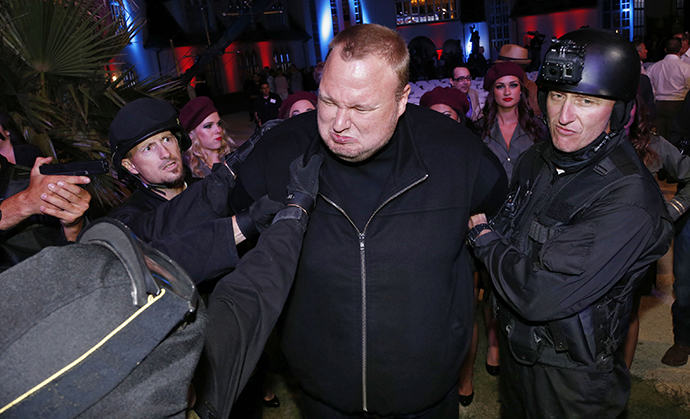 He has maintained his innocence, saying his site simply provided storage for content and he cannot be held responsible for those who used the service to illegally download songs or movies. Dotcom has also claimed he is the victim of a smear campaign.
"What I have learned since being dragged into this case is a lot about privacy abuses, about the government spying on people," Dotcom said in an interview with RT. "They are not spying on individuals based on a warrant anymore. They just spy on everybody permanently all the time."
Dotcom is currently free on bail; in January, on the anniversary of his arrest, he launched a new file-sharing site dubbed 'Mega.'
Mega allows users to upload large files to be shared online. The main difference from Megaupload is that Mega relies on extensive encryption to protect customers' privacy.
You can share this story on social media: