​Kim Dotcom loses key evidence battle at NZ Supreme Court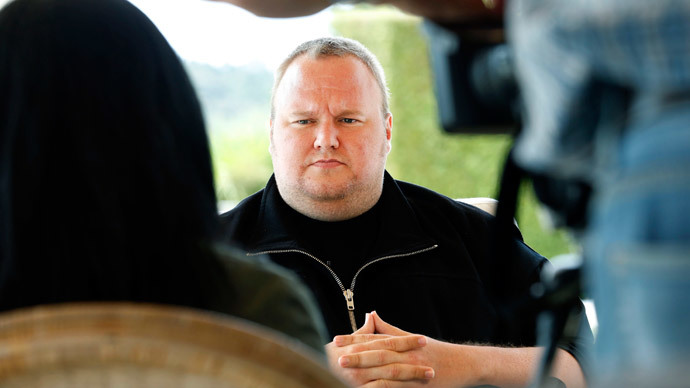 New Zealand's Supreme Court rejected an appeal from Kim Dotcom's legal team, which was seeking full access to US-gathered evidence against his client before proceeding with his extradition case.
Dotcom, who made a fortune through his file-sharing website Megaupload, is fighting extradition to the United States, where he is charged with facilitating copyright infringement on a massive scale. They say the site caused $500 million in damages to copyright holders and generated more than $175 million in criminal proceeds.
The internet mogul's extradition case is yet to be heard, but the US acting through New Zealand's prosecutors refused to provide his lawyers full access to evidence against him, arguing that a legal summary would be sufficient.
The defense team secured rulings from a District Court and the High Court ordering a full disclosure of evidence, but they were overturned last year at a Court of Appeals.
Dotcom appealed to the Supreme Court, but the judges upheld the ban on Friday, endorsing the prosecutor's argument that New Zealand's extradition laws do not require a full disclosure. The judges agreed that allowing full access to the evidence could bog down the extradition process.
Dotcom's appeal was dismissed in a 4-1 majority decision, with Chief Justice Sian Elias dissenting.
The German-born businessman's first reaction to the ruling was a sad face tweet. He later pledged to keep on fighting.
Being defeated is often a temporary condition. Giving up is what makes it permanent.

— Kim Dotcom (@KimDotcom) March 20, 2014
His defense team was more vocal in criticizing the court ruling.
"The US has been given a free ride to cherry pick whatever allegations they want," Ira Rothken, Dotcom's American lawyer, told Ars Technica. "Now, there's not an even playing field in the extradition proceeding. It's an unfair situation."
Rothken added that much of the evidence in question is Dotcom's own data, which was seized from him in a police raid.
Dotcom's legal troubles over Megaupload started in January 2012, when dozens of officers stormed his New Zealand home and arrested him. The website was shut down, with millions of legal files made inaccessible along with any illegal content.
Marking the anniversary of the bust last year, Dotcom launched a new file-sharing service called "Mega", which uses encryption of files to ensure privacy.
The businessman insists that he cannot be held accountable for Megaupload users' illegal sharing.
You can share this story on social media: