Diets that kill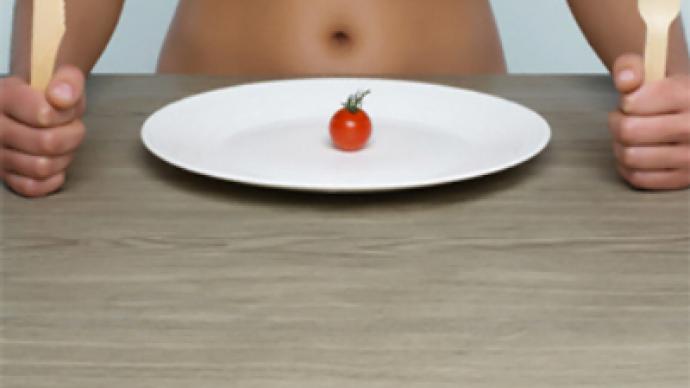 A young woman from the Russian Urals has died of malnutrition at the age of 22. She weighed 35 kilos (the norm for an 8-year-old), but still was losing weight…until she lost her life.
According to Komsomolskaya Pravda, Alina Ponomareva, who lived in the village of Balezino, was a student at a teachers' training university. She loved her family, her boyfriend, her friends and life, but seemed to hate her looks – Alina was constantly on a diet.
Her mother recalls that during her third year in college, Alina went mad on different diets. Her appearance seemed inappropriate to her.
"Our girl was never overweight; she was a beautiful and smart young lady! Her boyfriend thought so much of her! Yet I remember when still at school she was teased for having pudgy cheeks…" – confides Alina's dad.
For the last two years Alina ate nothing but fruit and cottage cheese. True, she got slimmer and was beaming all the time. Her parents did not panic at first – millions of young girls dream of becoming more slender and svelte.
But after a year of this diet, it was almost impossible to recognize the once-healthy and cheerful girl. She was extremely thin, with shadows under her eyes and she got tired very fast.
Doctors to whom the worried parents took their worn out girl did not recognize anorexia for some reason. Her mom and dad had to borrow numerous medical books from libraries before they finally diagnosed the disease.
Alina spent a month in hospital. She got calmer, stopped accusing her relatives of making her fat, but still did not eat and in addition became very unsociable.
Only a month was left before the presentation of Alina's university thesis and her parents were expecting their daughter to visit them as usual, but Alina did not appear. When her mom and dad arrived at the dormitory, Alina was dead. On her writing table her broken-hearted parents found a thin brochure about starvation diet.
Maria, Alina's friend, said her death was not really a surprise: "These last several days she looked horrible! I tried to make her eat, but she wouldn't listen, saying she had a stomach ache. Only some time later did I find her books on weight loss".
Doctors concluded Alina died from heart failure, as her system was extremely malnourished.
You can share this story on social media: