Rainbow wedding bells: Denmark allows gay marriage in church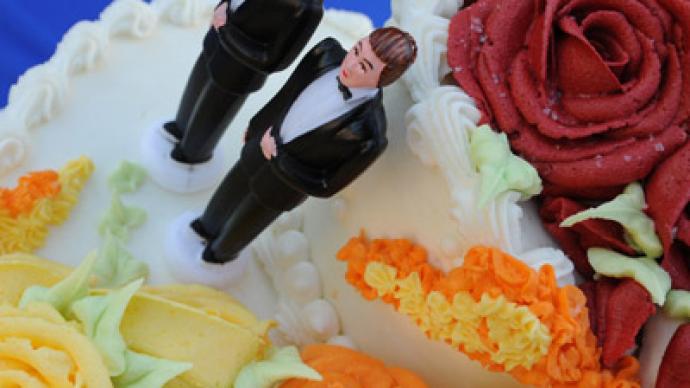 Church bells are now ringing for everyone, with no exceptions, in Denmark as the Parliament has approved a law allowing same-sex couples to get married in church ceremonies.
On Thursday Danish lawmakers voted with 85 in favor and 24 against to change the country's marriage laws wrapping up years of battle for the rights of gay and lesbian couples. The legislation was passed despite a strong campaign mounted by the far-Right Danish People's Party.Denmark's church minister, Manu Sareen, called the vote "historic," saying that "it's very important to give all members of the church the possibility to get married."The legislation does not oblige priests to marry same-sex couples, so any minister can refuse. However, in this case the local bishop must arrange a replacement for their church.Karsten Nissen, the Bishop of Viborg, who is refusing to carry out the ceremonies, has warned that the new legislation may cause "splitting the church."Before the legislation, same-sex couples were only allowed to get married in church during the short blessing ceremonies after the church services.Once the law takes effect on June 15, Denmark will join countries like Iceland and Sweden that make no distinction between straight and gay couples when it comes to marriage. It is ironic that Denmark found itself behind its neighbors, as a pioneer in the gay rights country when it was the first in the world to allow the registration of gay partnerships in 1989.
You can share this story on social media: