The deal is off! Stockholm court bans oil giants' plans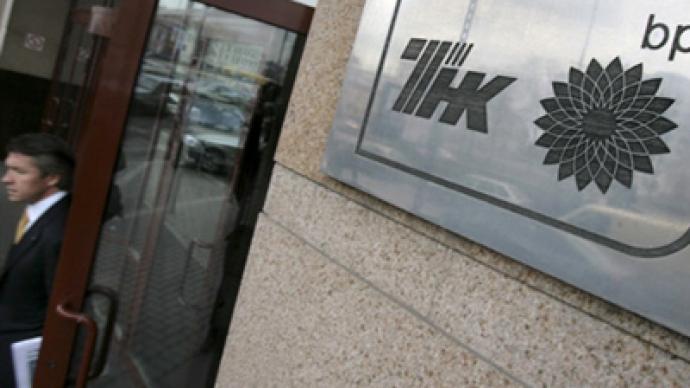 One of this year's most talked about business deals between oil giants BP and Rosneft has come up against a major stumbling block.
Their planned share swap and joint expedition to explore the Arctic have now both been nixed by an arbitration court in Stockholm.The case against the deal was filed by a consortium of Russian shareholders of TNK-BP, the existing partners of the British oil company in Russia. They filed a complaint to the Stock Arbitration Court saying BP was legally bound to offer them the deal before seeking a partner elsewhere, and that their failure to do so violates the terms of the agreement that shareholders signed when they set up the joint venture between TNK and BP.This agreement says the shareholders have the right of refusal on any work BP wants to do in Russia, and in this very case they have not been granted with such a right.The deal itself is of utmost importance to BP and its head Robert Dudley, who is staking much on it professionally. The ambitious plan to explore the Arctic shelf was signed in January and was termed a strategic global alliance.There are essentially two components to it. One of them is the share swap, in which Rosneft would receive five per cent of BP and in exchange the British consortium would receive 9.5 percent of Rosneft. There is also an exploration component to the deal, by which the two energy giants would co-operate in exploring Russia's Arctic shelf which has estimated, though not proven, reserves of around five billion tons of oil.However, the decision of the Stockholm court is unlikely to finish the deal off. BP says it will look for opportunities to pursue the deal despite the court's ruling.It is already known that Bob Dudley is going to try to come to some sort of an agreement with his Russian partners. And he is uniquely positioned to do that, with his years of experience working at the top of TNK-BP in Moscow.Previously, this consortium of Russian shareholders suggested that TNK-BP should participate in their share with Rosneft rather than BP going it alone. This is a possible option they might look at. But on the other hand BP has already announced plans to apply to court to see if it can proceed with the share swap on its own without the exploration component to the deal.It is likely we will see this ongoing saga back in court, with all parties involved trying to make it work as well as they possibly can.
You can share this story on social media: