Deadly strain of avian flu confirmed in 3 more Moscow region districts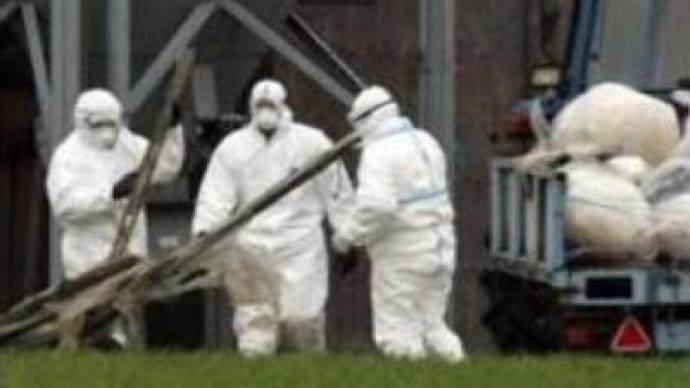 Russian veterinary authorities have confirmed the deadly H5N1 strain of avian flu in 3 more districts of the Moscow region. The virus has now been found in birds culled in 8 districts of the region.
The authorities say the bird flu outbreaks in the Moscow region are under control and all necessary measures are in place.Those people who've had contact with infected birds are being monitored and tested for H5N1.Moscow region's chief vet says that if no more dead birds are discovered in the next few days, it is an indication that the outbreak may have been contained.He also guaranteed that products from the region's poultry farms are safe.
You can share this story on social media: