Prague hints on possible split with EU as Lisbon treaty is signed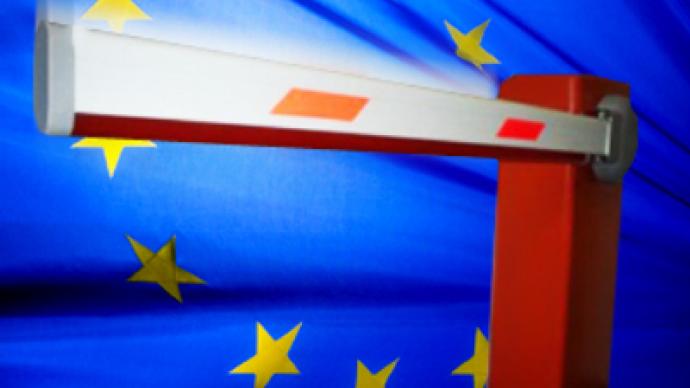 On the day after Czech President Klaus finally signed the Lisbon treaty, a top official from his administration said that the move could result in the country leaving the EU and "regaining independence."
According to Ceske Noviny daily, the deputy head of the Presidential Office, Petr Hajek, said in a televised interview that despite the fact that President Vaclav Klaus had signed the Lisbon treaty, he remained in opposition to major points of the document and might soon initiate the Czech Republic's withdrawal from the EU.
Although admitting that he was not aware of any concrete plan to reinstate the nation's "independence" from the European Union, Hajek said that this was one possible way to interpret Klaus's statement that the Czech Republic will cease to be a sovereign state after the Lisbon treaty comes into force.
At the same time, Hajek said that he had personally advised the president to sign the Lisbon treaty, and so did the majority of presidential advisers.
The news comes as a surprise, as the majority of Czech population is very positive about their nation's participation in the EU, and those who are against it are mostly driven by Communist sentiments. The Czech Communist party was the only parliamentary faction that had not approved the signing of the treaty by the president, and the polls, conducted in mid-October, showed that those who were against it were mostly people over 60 years old.
Nikolai Kaveshnikov, a Russian expert on European integration, told RT that the scenario predicted by Hajek was highly improbable.
Independent political analyst Vladimir Kozin said in an interview with RT that, in his opinion, reporters were paying disproportionately large attention to a statement made not by a politician, but by an administrative officer within the Czech presidential administration. And even if what Petr Hajek said had some truth to it, the reaction of the European Union and other major players on the political scene would be so quick and harsh that there would be no chance for any sort of withdrawal from EU. The Czech Republic is not only a member of the EU, it is also a member of NATO, and any major political changes would not be welcomed by NATO as a whole, nor by its key member, the United States, the analyst said, adding that we should expect the harshest measures.
Speaking on a possible Russian position on the split in the EU ranks, the analyst said that Russia has always considered this to be an internal affair and will continue to do so.
When asked about the possible reasons behind the statement, Vladimir Kozin said that these reasons were obscure and the only obvious motive was checking the EU's readiness for bargaining with Prague.
As there has been no official reply to Hajek's forecast on the part of the EU, we can say that the test has so far yielded no results.
You can share this story on social media: