Cyber strike rampage: White-hot Israel vows to treat hackers like terrorists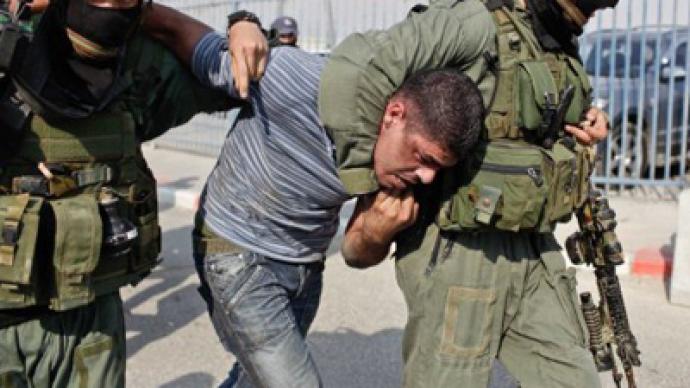 In the wake of a massive online dump of Israeli credit card details by "Saudi" hackers, Tel Aviv says it will treat cyber attacks as acts of terror. It has also commended the US, who has hinted at retaliating for such assaults with military action.
Cyber attacks amount to "terrorism that must be treated as such. In cyberspace, we have active capacities and we can hit those who try to hit us," said Deputy Foreign Minister Dany Ayalon after some 20,000 Israeli credit cards and other sensitive data were leaked online. "The US has announced that any attack on its cybernetic space would be considered a declaration of war, and that it would go as far as firing missiles to respond to such an attack. This is a good criterion for us all," the deputy FM added.And we should not be quick to close the book on the leak, which brought the exposure of nearly half a million Israelis' personal information, any time soon. Almost immediately after an Israeli computer expert declared the hacker's true identity to be 19-year-old Mexican waiter Omar Habib, the Israeli website Ynet claimed the real hacker contacted them via email to mock the false identification."If a stupid student thinks he can find me (within) 8 hours of work, what will Mossad do? But I'm still here and no one can find me, make sure, no worries," said the self-proclaimed Saudi hacker 0xOmar of "group-XP."The enthusiast promised to return, tapping into military contractors and the Supervisory Control and Data Acquisition systems. He says his activities are "payback" for Israel's "genocide" and occupation of Palestine lands, according to Ynet. Earlier this week, 0xOmar messaged through Israeli websites that he and "his greatest Saudi Arabian hacker team" had posted details of over 400,000 Israeli cards online. Security checks revealed some 20,000 of them were valid cards. In addition to credit cards details, which included email addresses, the hacker planted malware into the exposing files. Israel says the hacking team is taking good precautions in order to avoid being caught quickly. Tel Aviv is considering turning to Interpol to catch them.
You can share this story on social media: