Cyber wars Episode II: Israel strikes back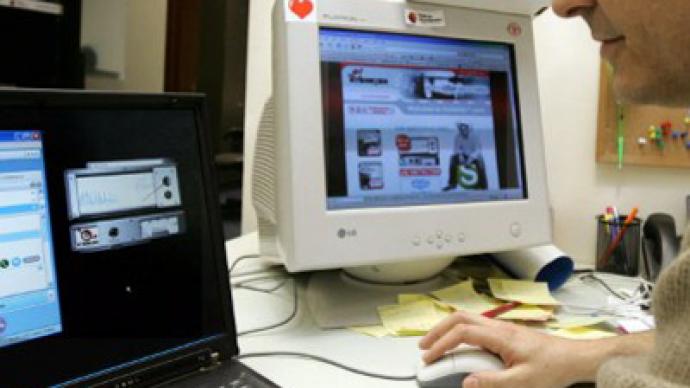 Cyberspace has become the new theater of war for the eternal conflict between the Israelis and the Arabs, as Israeli hackers retaliate for a string of attacks by pro-Palestinian hackers.
A group of hackers going by the name IDF-Group brought down the website of the Saudi Stock Exchange (Tadawul – http://www.tadawul.com.sa) and caused significant delays at the Abu Dhabi Securities Exchange website (ADX – http://www.adx.ae) on Tuesday. They called the Arab attacks on Israeli websites "pathetic" and said they would paralyze the Arab websites for a period of "two weeks to a month" if they continued. On Wednesday, the Saudi Arabian authorities denied that the website of the Saudi Stock Exchange had come under attack from Israeli hackers and said the system was operating normally.  
A lone Israeli hacker known as Hannibal went on to release the personal details of tens of thousands of Arabs. Posting at the website http://www.postbin.com, Hannibal claimed he had obtained at least 30 million email passwords and said he would be publishing 1,500 of them per day. However, he later decided to up that number, releasing 2,000 email and Facebook passwords on Sunday, 30,000 on Monday and 10,000 on Tuesday. He also claimed to have hacked into three large banks in Saudi Arabia and Iran, obtaining information on over 10 million bank accounts and 4 million credit cards. However, he says he will not release the data yet, pending an order from the Israeli government:
"So guys, if the state's chief, Benny Gantz, or Prime Minister Netanyahu declare cyber war, I will have to publish the list of 10 million bank accounts. In addition, I also have about 4 million credit cards. Just give a command and i will do it !! [sic]" – he writes.  
Despite the threats and pleas he has allegedly received, Hannibal has vowed to continue posting the email and Facebook passwords. He has also promised to reveal "the most cruel surprise" soon.  
Last week, a group of hackers from the Hamas-controlled Gaza strip and Saudi Arabia launched an attack on the websites of Israeli Deputy Foreign Minister Dani Ayalon and the Israeli Fire Service. A Saudi hacker known as 0xOmar published the personal details and credit card data of tens of thousands of Israelis.
On Monday, the website of the Tel Aviv Stock Exchange (TASE – http://www.tase.co.il) came under attack, but apparently without disruption to trading. The website of the Israeli airline El Al (http://elal.co.il) also experienced difficulties, but the carrier said these problems were caused by precautionary measures taken by technicians to prevent hacker attacks. However, 0xOmar and a pro-Palestinian hacker group called "Nightmare" claimed responsibility for the attacks, according to the state radio broadcaster "Kol Israel."
You can share this story on social media: