'Fight Club UK': Economic crisis sparks 'heartless' culture in British males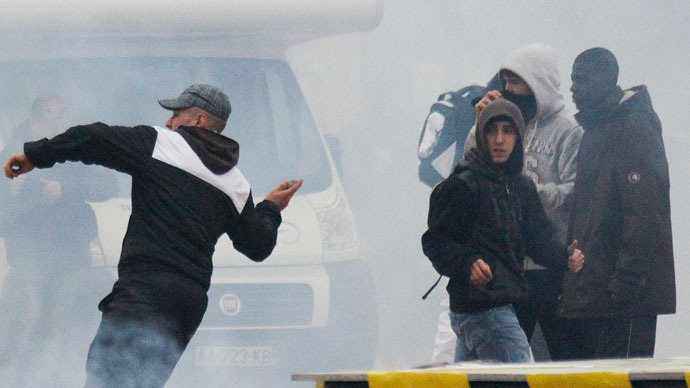 UK men are in the grip of a 'crisis of masculinity' fueled by boozing and consumerism amid the financial crisis, warns one MP. Pornography and 'hyper-masculinity' are propagating a 'Viagra and Jack Daniels' culture and the normalization of misogyny.
Labor Party MP Diane Abbott will speak out against the degradation of male values in modern Britain in a speech to a UK think tank on Thursday. Warning of a 'celebration of heartlessness' among British adolescent men, Abbot will signal that unemployment and economic woes is driving a wave of misogyny and disrespect towards women.

"At its worst, it's a celebration of heartlessness; a lack of respect for women's autonomy; and the normalization of homophobia. I fear it's often crude individualism dressed up as modern manhood," she will say.

Likening the phenomenon to the American film 'Fight Club,' she will say "the first rule of being a man in modern Britain is that you're not allowed to talk about it."

Faced with minimal employment prospects, many young British men are forced to return home after finishing their university degrees. This in turn leads to a stagnation of their development, locking them into a family life that they resent. Abbott also mentions the grown men who are working longer hours, dying of curable cancers and taking their own lives.

As well as the current economic climate in the UK, Abbott signals that pornography and a culture of 'hyper-masculinity' create an ideal of manhood that is impossible to aspire to and fundamentally detrimental.

"Normal sex seems boring," the MP will argue, blaming an overly- 'pornified' culture.

"Growing numbers of men of all ages [are] turning to the drug by themselves due to performance anxiety, triggered by a host of psychological issues."

In response to this new generation of heartless men, the MP is expected to suggest number of measures to encourage young males to open up and talk about their emotions. Labor policy will call on schools to present their pupils with a broader interpretation of masculinity and urge parents to speak to their sons on the subjects of manhood and fatherhood.

Slow progress
The outlook for Britain's flagging economy is looking dour as the government reported an increase in unemployment for the first quarter of the year on Wednesday. The increase of 15,000 more unemployed has pushed the jobless rate in the UK from 7.7 per cent to 7.8 per cent.

The figures were called 'disappointing' by Employment Minister Mark Hoban. They contrast recent statistics that show the gradual recovery of the UK economy from the financial crisis.