Crisis strikes families: marriages and divorces for money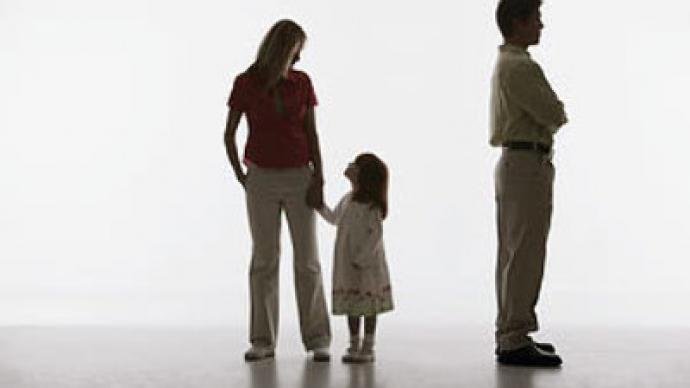 The value of family as a social institution is becoming more and more commercial each day. Both rich and poor are hoping to overcome the crisis with minimal financial loss.
Experts are sure that the global financial crisis is forcing people all over the world to reconsider their marriage status. Wealthy people afraid of losing money may be quickly seeking divorce. Likewise, others not so financially well-off search actively for a wealthy marriage partner. Still, the crisis is proving to have a significant effect on family relationships.
Sexual problems often arise when the financial situation in the family gets worse. "When the recession derogates the financial power of a working husband, who is expected to behave like a real macho, many men start searching for a relationship aside. Speaking about men's infidelity in marriage during the crisis … they are only looking for other ways to prove their dignity", the expert of the French Psychologies magazine says.
The number of divorces has also increased with the recession, but mostly among the rich.
According to the Mishcon de Reya LLC, the divorcing epidemic started among London's top-economists. One third of all divorce claims was connected with the credit crunch. Wives of English bankers were ready to divorce before their husbands' salaries and bonuses were axed, as the current income of a marriage partner is considered at property division.
Research by Prince & Associates shows that 80 per cent of all American millionaires will axe expenses for their mistresses, with 12 per cent more to leave them with nothing.
This business-like attitude towards relationships has not yet found its place in Russia. "I think it is now difficult enough for common Russians to understand when is the best time for property division", says Moscow lawyer Anton Lelyavsky. Real estate is now becoming cheaper, but foreign currencies are getting more expensive. However, nobody can say for sure when the prices will stabilize again.
You can share this story on social media: