France denies 'virginity' annulment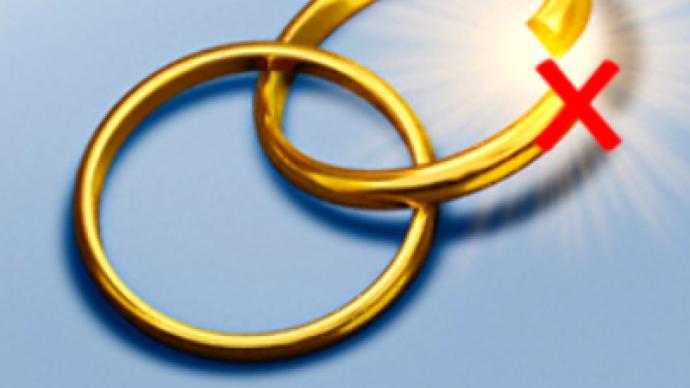 A man's request to annul a marriage on the basis that his wife lied to him about being a virgin has been denied by a French appeals court.
The man, whose name was not released, claimed that he found out on his wedding night that his wife had lied about being a virgin.
It was discovered on Monday that a court in Lille had granted the annulment six months ago. At that time one government official called it "a fatwa against the emancipation of women".
Xavier Labbee, the husband's lawyer, said that the husband had been deceived and was seeking an annulment rather than a divorce because he wanted to "erase" the marriage.
The case has stirred not only intense and emotional national debate but also caught the attention of French ministers and members of the European Parliament.
In June, 150 members of the European Parliament sent a petition to French Justice Minister Rachida Dati. In it they warned of the consequences of the annulment being allowed.
"An annulment would only comfort fundamentalists in their archaic fight whilst the main barrier against this fanaticism should precisely be the law," read the petition.
Minister Dati had originally agreed with the annulment saying it could protect "vulnerable" women. However, she later changed her mind and decided to have the state contest the decision.
Annulment is a very rare occurrence in France and is usually only granted a dozen or so times a year. According to French law, which is still rather vague on the matter, annulments are only granted when there is a misrepresentation of the spouse's identity or "essential quality" of character.
The court's ruling was based on the decision that the women's virginity was not an essential part of her character. Many activists feared that if the annulment decision were to be upheld it would allow the orthodox Islamic view of virginity being a precondition to marriage to be applicable in France, which prides itself on staunch secularism.
To make matters more interesting, the wife had welcomed the annulment just as much as the husband wanted it.
"She said to me: I refuse this. I don't agree with this appeal," said her lawyer Charles Eduoard Mauger.
"I have to get on with my life, I don't know who decided that they would think for me," her lawyer quoted her as saying.
Unless the court's ruling is overturned, the couple will remain married, in spite of the fact that they have never lived together.
The lawyers for both sides said that the couple only wants to end a meaningless marriage without having to deal with a divorce.
You can share this story on social media: