Downloading pirated films, music no longer legal in the Netherlands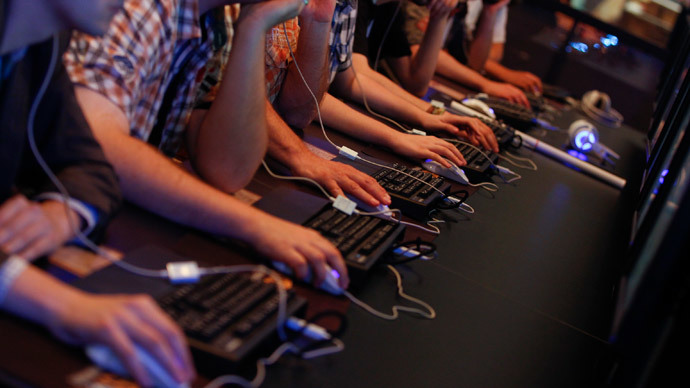 The European Court of Justice has ruled that citizens in the Netherlands can no longer download copyrighted movies and music without paying for them and without breaking the law. The court ruled that the current system of a privacy levy is unlawful.
Downloading pirated films and music is popular the world over, and in the Netherlands an estimated one-third of the population is at it.
Unlike most other countries, in the Netherlands it's not a criminal offense. This is because the Dutch introduced a system where consumers pay a "piracy levy" to compensate rights holders when they buy writeable media with storage capacity, such as hard drives and smartphones.
Until Thursday's ruling, anyone buying a smartphone, tablet, computer or laptop pays a 5 euro charge to cover the cost of home copying.
But in a landmark ruling in a case brought by several electronic stores and manufactures, the European Court of Justice has said the system is illegal. The electronics companies had successfully argued that the levy made their products more expensive.
The judgment said that the levy puts copyright holders at an unfair advantage as well as being a threat to the internal Dutch market.
"The objective of proper support for the dissemination of culture may not be achieved by sacrificing strict protection of copyright or by tolerating illegal forms of distribution of counterfeited or pirated works," it read.
The court concluded that the Dutch levy system encourages the distribution of counterfeit and pirated works.
The court also concluded that decriminalizing file sharing punished those who brought their films and music from authorized retailers as they are double paying on the devices and media they record onto.
The Dutch government has confirmed the court's ruling and has posted a statement on its website saying that downloading copyrighted material for personal use is banned with immediate effect.
However, copyright holders may be worse off as it will result in millions of euros of lost revenue through the piracy levy, which would doubtless be very hard to match through legal sales in movies and music, which are in decline in many places in the world.
From now in it will only be legal to copy material onto a hard drive that has been bought legally.
The judgment is likely to affect other European countries where downloading copyrighted works in also permitted like Switzerland.
You can share this story on social media: