Fasten your seatbelts: Climate change to increase flight turbulence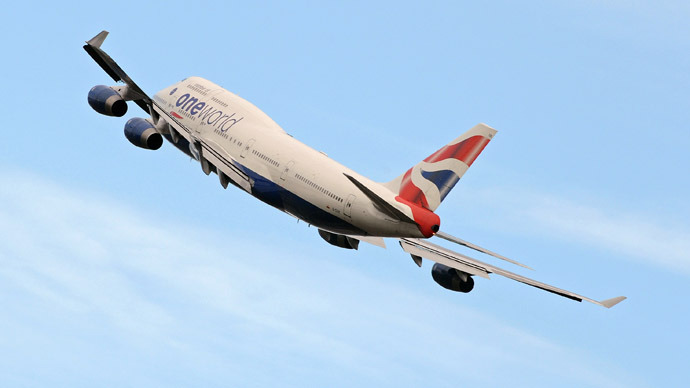 Air travel will get rockier as global warming worsens, according to a British study, but airlines may be unprepared for the changes, which include more passenger injuries, pricier tickets and longer travel times.
Air travelers may be more inclined to accept the airsickness bags handed out by airlines before takeoff. A report published in the journal Nature Climate Change predicts that one effect of a warming planet is that international flights will get more turbulent by the middle of this century.
Turbulence during transatlantic flights will occur with greater frequency and intensity if carbon dioxide emissions double by 2050 as the International Energy Agency forecasts, the report warns.
CO2 is recognized as one of the main greenhouse gases responsible for man-made global warming.
Using computer models of the atmospheric jet stream, the authors predicted the possible effects on the busy North Atlantic flight corridor, where some 600 commercial aircraft travel daily between Europe and North America.
The study revealed that the chances of aircraft encountering significant turbulence will increase between 40 percent and 170 percent. Meanwhile, the average intensity of turbulence will rise between 10 percent and 40 percent.
The study provided a grim look at the worsening flight conditions transatlantic passengers will have to face aside from the other inconveniences associated with long-distance air travel, like lost luggage and jet lag.
"Air turbulence does more than just interrupt the service of in-flight drinks," read a statement from lead study author Paul Williams, a researcher at the National Center for Atmospheric Science, at the University of Reading. "It injures hundreds of passengers and aircrew every year -- sometimes fatally. It also causes delays and damage to planes."
Similar to a driver who goes out of his way to avoid a pothole in the road, pilots will also be forced to make wide detours around pockets of severe turbulence, thus burning up additional jet fuel, as well as increasing flight delays.
"Flight paths may need to become more convoluted to avoid patches of turbulence that are stronger and more frequent, in which case journey times will lengthen and fuel consumption and emissions will increase," the authors wrote.
The study placed the total price tag of such disruptions at about £100 million ($150 million dollars) annually.
Ironically, air travel is one of the primary sources of carbon dioxide emissions, yet this is the first comprehensive study on the direct effects of climate change in the industry.
"Aviation is partly responsible for changing the climate in the first place. It is ironic that the climate looks set to exact its revenge by creating a more turbulent atmosphere for flying," Williams said.
The airline industry is planning to halve its net CO2 emissions by mid-century from 2005 levels through the introduction of new technology, alternative energy sources and increased efficiency.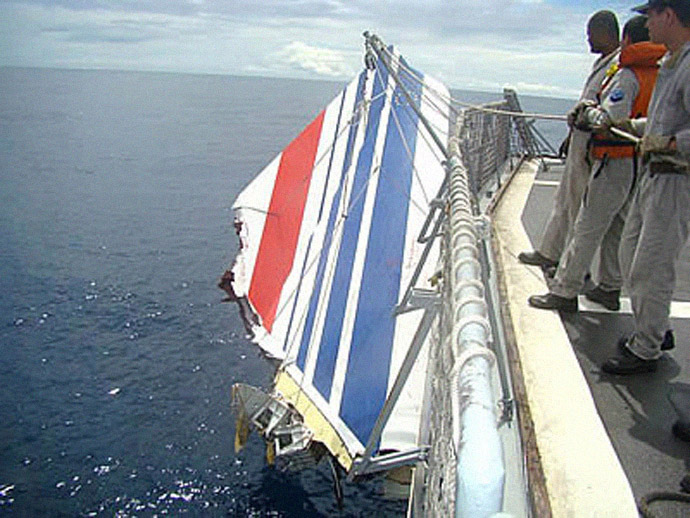 Sign of the times?

On June 1, 2009, Air France 447 traveling from Rio de Janeiro, Brazil to Paris, France plunged into the Atlantic Ocean, killing all 216 passengers and 12 aircrew on board. 
Early speculation on the cause of the crash pointed to extreme weather conditions that the pilots of the doomed flight had entered.
Although investigators are still not certain what brought down Air France 447, it is beyond doubt that the pilots were dealing with the 'perfect storm.'

"If you take a look at the satellite information online it was like an explosion of weather at the time the Air France flight would have been trying to pick its way through the Intertropical Convergence Zone," William Voss, head of the Flight Safety Foundation, told Bloomberg shortly after the Air France catastrophe. "The area of weather along that route of flight wasn't even there when the aircraft was leaving the coast."
The Intertropical Convergence Zone is a constantly fluctuating band located between 5º north and 5º south of the equator, known to early mariners as the 'doldrums,' where storms can climb to over 50,000 feet, thus forcing pilots, who usually maintain an altitude of 35,000 feet, to search for a way around or above them.
Meanwhile, at least one climatologist has warned that the airline industry may be unprepared for a world of higher temperatures and wilder weather conditions, and therefore more stressful flight conditions in the future.
"A consequence of global warming is that the frequency and severity of such events (severe weather conditions) is higher," Aleksey Kokorin, head of Russia's World Wildlife Fund's Climate Program, told RT in 2009. "Unfortunately, the risk for airplanes, especially in tropical areas above water, will be higher."
The changing flight conditions could be difficult for pilots to adjust to, he added.
Kokorin advised that airlines consider using "safer routes" to avoid severe weather patterns in the future.
"Air companies should use safer routes to… minimize the risks that airplanes have with very serious convective movements of air."
The European Union attempted last year to make all airlines landing or departing from EU airports pay for their emissions through a carbon-trading arrangement. However, opposition inside of the industry almost led to a trade war, so the law on intercontinental flights was put on hold for one year.
You can share this story on social media: