Clashes in Bangladesh continue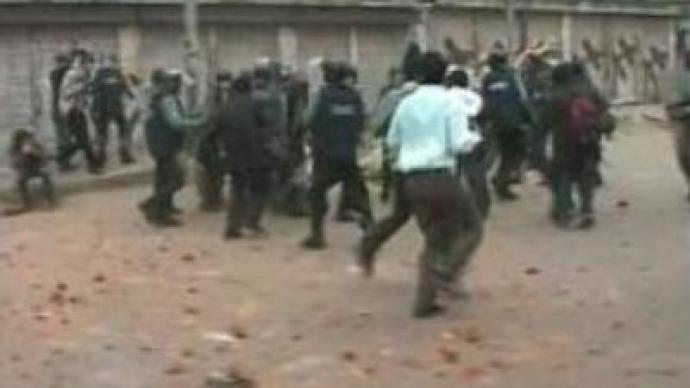 Battles between police and protestors in Bangladesh continue as political activists demand the postponement of this month's general election. Some 130 people have been hurt since Sunday in clashes between police and protestors.
Police trying to break a three-day transport blockade used batons and tear gas in an attempt to drive back stone-throwing activists.
The opposition supporters initiated a nationwide transport strike to try and force the government to back down on plans to hold an election on January 22.
They fear the vote will not be free or fair and are demanding a new election schedule and the removal of what they claim are biased election officials.
You can share this story on social media: