At least three killed, 12 wounded as Cairo protesters clash with police over killed resident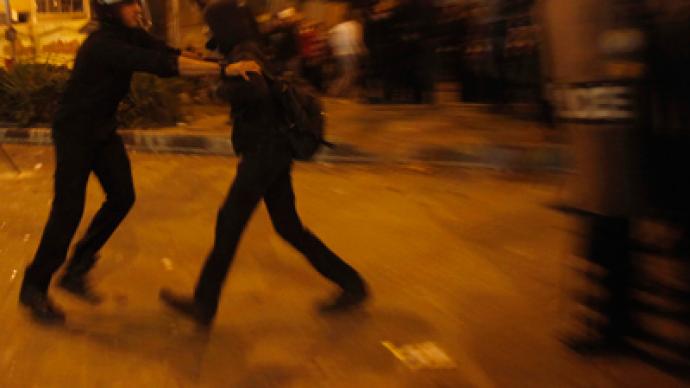 At least three people have been killed and 12 others injured in clashes between police and residents in Egypt. The violence began when a bystander was hit by a bullet fired by police chasing a suspected drug dealer in northern Cairo.
The clashes began Saturday night and continued into Sunday.The bystander, who was identified as Mahrous Mohammed, was killed after being shot in the head as he sat on the balcony of his apartment.Angry demonstrators used rooftops near the Second Police Station in the densely populated neighborhood of Shubra al-Kheima to fire guns and hurl rocks at officers. Police responded by firing tear gas. Officers also fired rounds into the air to disperse crowds. Security forces were deployed to prevent further attacks, Ahram Online reported.Two police officers and one soldier were among those killed, the health ministry in Qalyubia said in a statement. Details of how they died have not yet been released.Another officer sustained several injuries while defending the police station and a police conscript was shot.The clashes come amid several reports of police brutality in Egypt in recent weeks.Earlier on Saturday, riot police used tear gas to disperse a crowd of demonstrators outside a courtroom in Alexandria, where a former police chief and five other officers were on trial over the killing of civilians during the 2011 uprising that toppled former Egyptian leader Hosni Mubarak.
You can share this story on social media: