Clashes and teargas in Bahrain as thousands remember Gulf forces intervention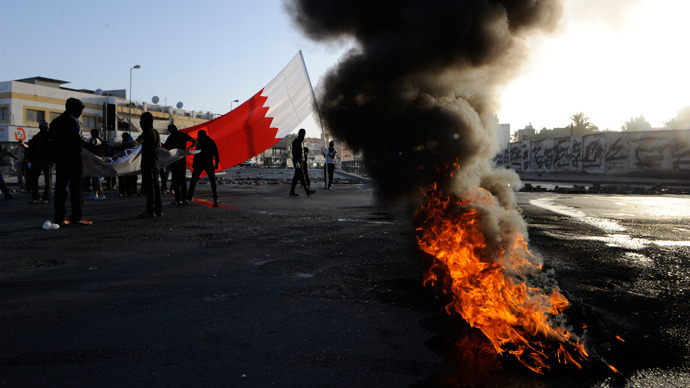 Thousands of protesters have clashed with tear gas firing police near Bahrain's capital Manama. The anti-government riots mark the second anniversary of the Saudi-led intervention that quelled the 2011 Shia uprising in Bahrain.
The protests have brought traffic in the capital to a standstill. Thousands have taken to the streets in several villages surrounding the city. Sounds of stun grenades can be heard across the city, and most roads leading into Manama are closed, AP said.
Protesters have set up road barricades, burned tires and thrown Molotov cocktails and stones at the riot police. The police tried to disperse the rioters by firing tear gas and throwing percussion grenades into the crowds.
"No, no Saudi Occupier," "Down with [King] Hamad," the protesters chanted according to Press TV.
The slogans denounced the crackdown of the 2011 Bahraini uprising, which was quelled two years ago after Saudi forces and other Gulf troops were deployed in the country.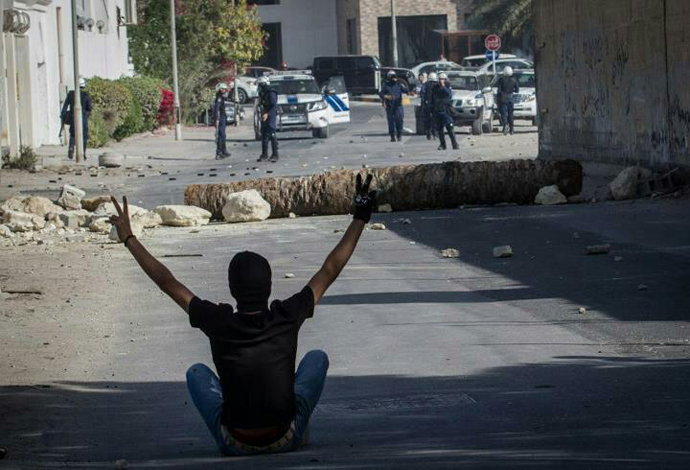 The 'Arab Spring'-inspired uprising was led by the country's Shia majority, with protesters demanding reforms, political freedom and equality from the country's Western-backed Sunni rulers.

After a month of clashes that started with violent police raids on peaceful protesters, Bahrain's Al-Khalifa royal family requested help from neighboring countries. On March 14, 2011, some 1500 troops from Saudi Arabia and the United Arab Emirates were deployed in Bahrain to "secure" the situation.
More than 80 people have been killed in Bahrain in connection with the uprising since February 14, 2011, according to human rights groups. Thousands have been arrested with reports of violence and torture used by the Bahraini police.
No progress has been made in talks between the Bahraini opposition and the government, and protests are still frequent in the country that is home to the US Fifth Fleet.
Amnesty International has criticized the US and the UK for refusing to condemn human rights violations committed by their ally, and choosing instead to "satisfy themselves with the narrative of reform while ignoring the reality of repression."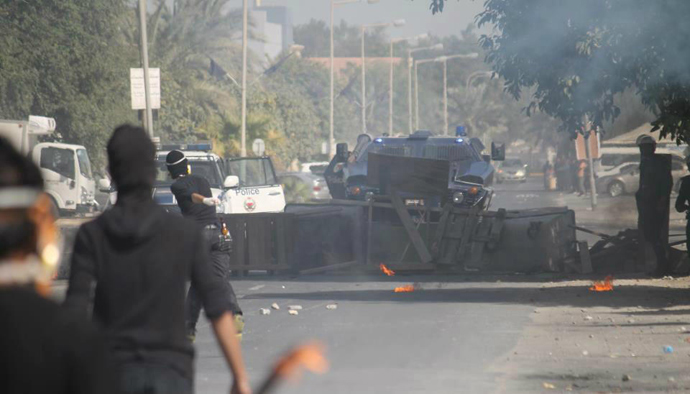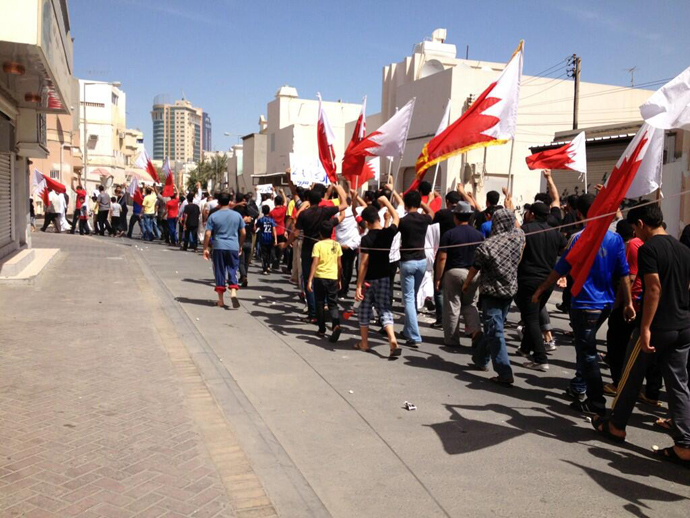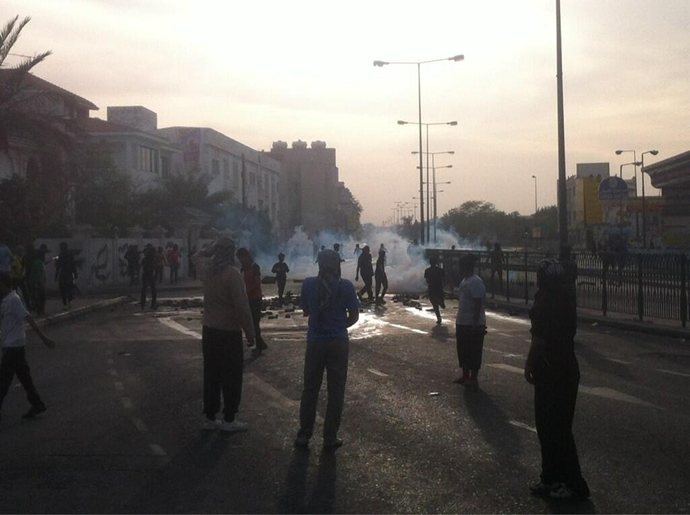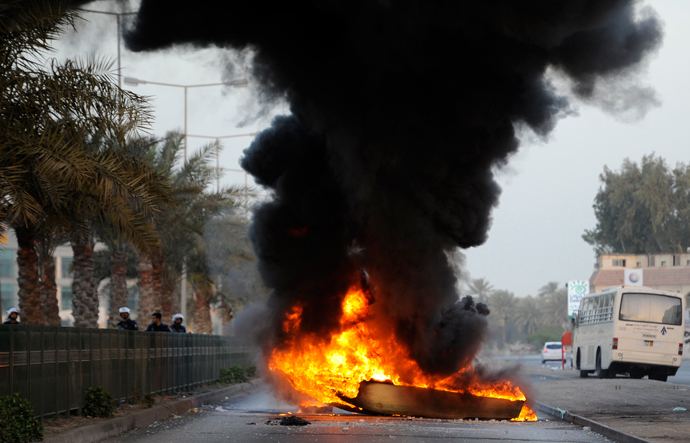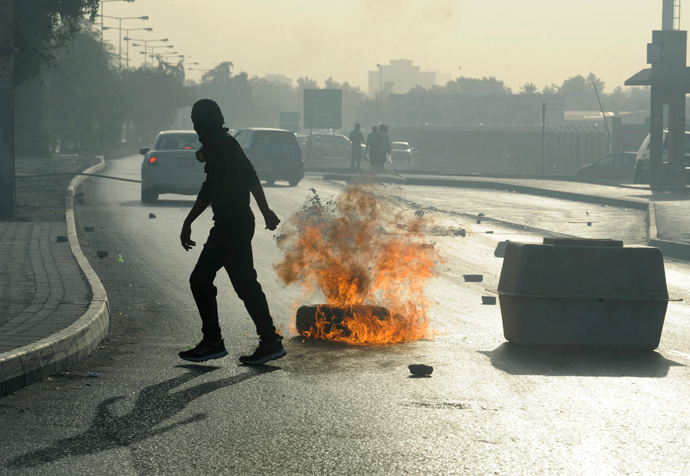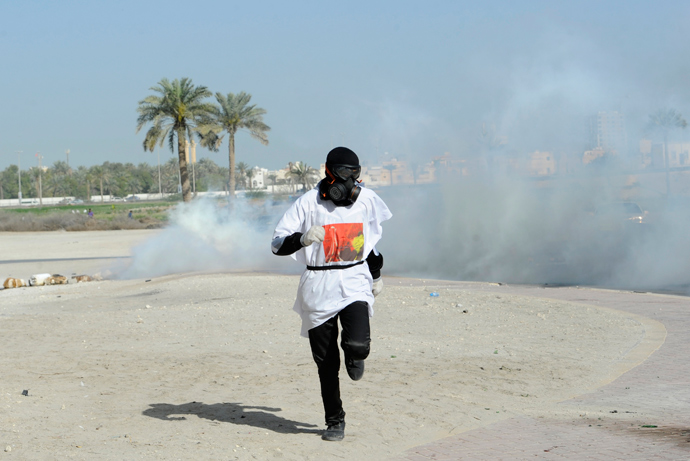 You can share this story on social media: